On the third Tuesday morning every month, the Sidney Public Library hosts a book club. Members of the club, having read the selection of the month, meet to discuss the book and anything else that follows from the book. Everyone has their own reason for being there. But mostly it is about reading a good book.
The Sidney Public Library is always looking for new book club members. All are welcome to join the discussion on the third Tuesday of each month at 10:00am.
If you are interested in a different type of book club, such as genre-based (like science fiction), age-based (like teens), or one that meets in the evening please contact the library to see about setting something up. The Sidney Library will happily entertain book club ideas.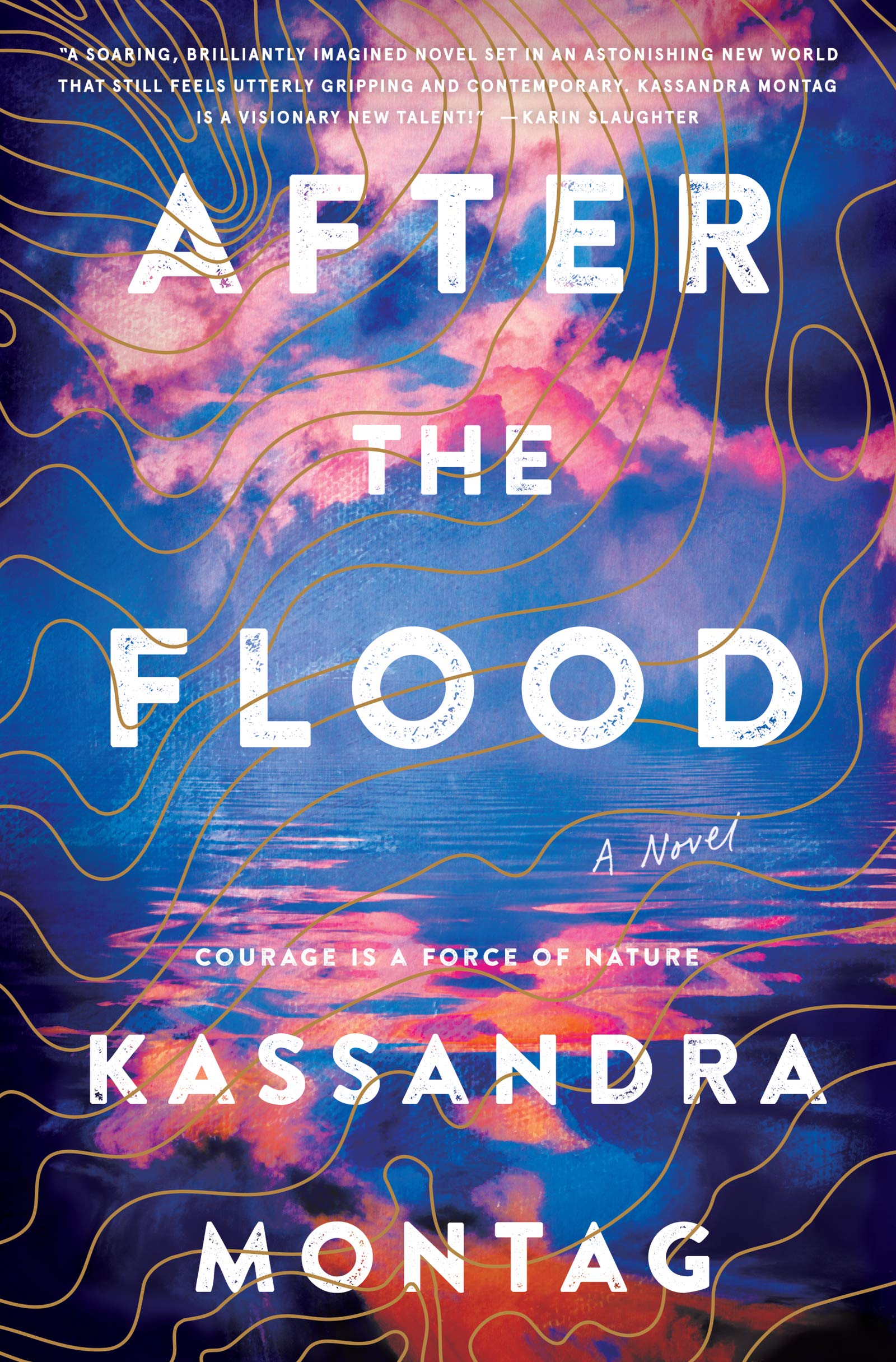 January 17, 2023 - After the Flood by Kassandra Montag - A little more than a century from now, our world has been utterly transformed. After years of slowly overtaking the continent, rising floodwaters have obliterated America's great coastal cities and then its heartland, leaving nothing but an archipelago of mountaintop colonies surrounded by a deep expanse of open water.
Stubbornly independent Myra and her precocious seven-year-old daughter, Pearl, fish from their small boat, the Bird, visiting dry land only to trade for supplies and information in the few remaining outposts of civilization. For seven years, Myra has grieved the loss of her oldest daughter, Row, who was stolen by her father after a monstrous deluge overtook their home in Nebraska. Then, in a violent confrontation with a stranger, Myra suddenly discovers that Row was last seen in a far-off encampment near the Arctic Circle. Throwing aside her usual caution, Myra and Pearl embark on a perilous voyage into the icy northern seas, hoping against hope that Row will still be there.
On their journey, Myra and Pearl join forces with a larger ship and Myra finds herself bonding with her fellow seekers who hope to build a safe haven together in this dangerous new world. But secrets, lust, and betrayals threaten their dream, and after their fortunes take a shocking—and bloody—turn, Myra can no longer ignore the question of whether saving Row is worth endangering Pearl and her fellow travelers.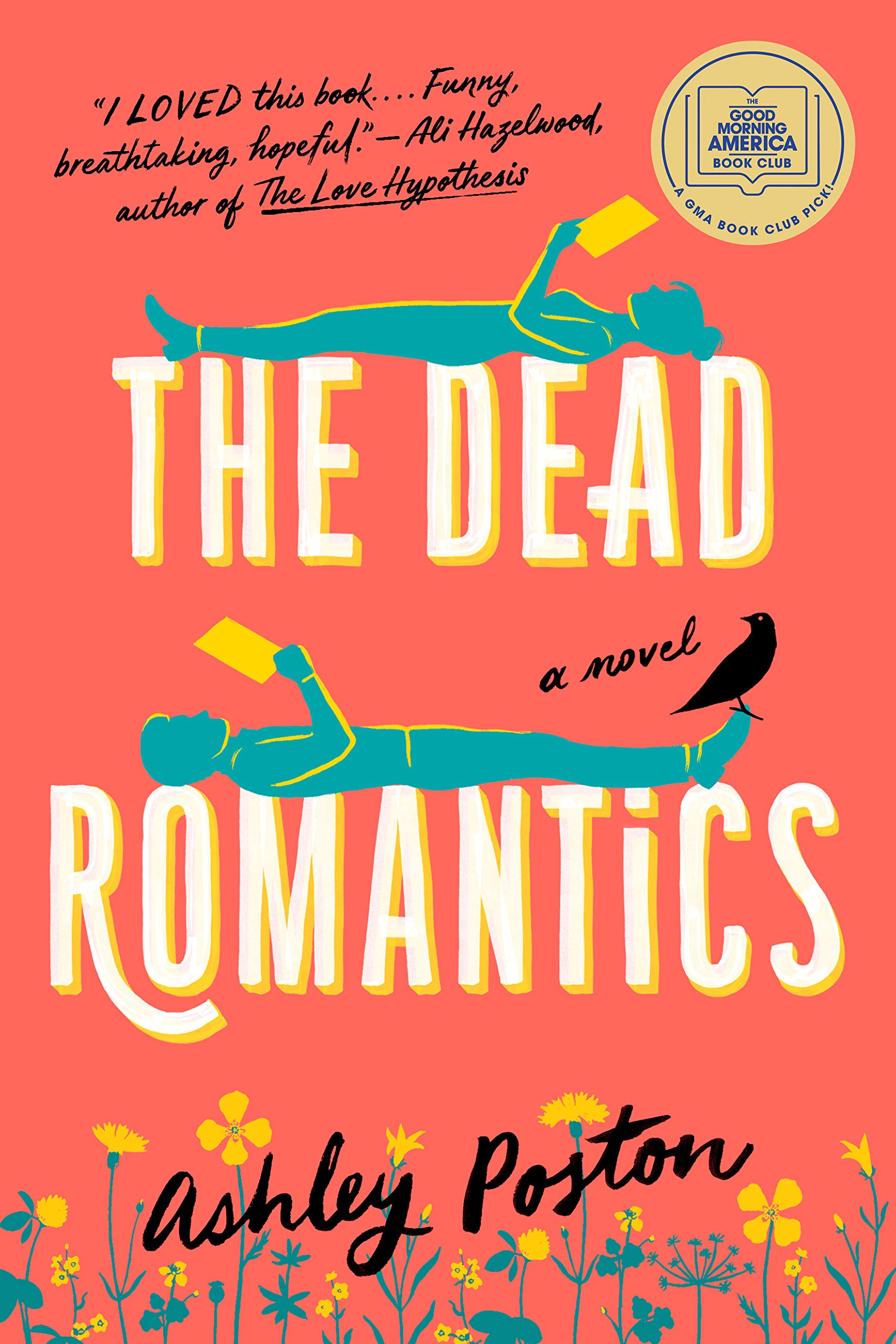 February 21, 2022 - The Dead Romantics by Ashley Poston - A disillusioned millennial ghostwriter who, quite literally, has some ghosts of her own, has to find her way back home in this sparkling adult debut from national bestselling author Ashley Poston.

Florence Day is the ghostwriter for one of the most prolific romance authors in the industry, and she has a problem—after a terrible breakup, she no longer believes in love. It's as good as dead.

When her new editor, a too-handsome mountain of a man, won't give her an extension on her book deadline, Florence prepares to kiss her career goodbye. But then she gets a phone call she never wanted to receive, and she must return home for the first time in a decade to help her family bury her beloved father.

For ten years, she's run from the town that never understood her, and even though she misses the sound of a warm Southern night and her eccentric, loving family and their funeral parlor, she can't bring herself to stay. Even with her father gone, it feels like nothing in this town has changed. And she hates it.

Until she finds a ghost standing at the funeral parlor's front door, just as broad and infuriatingly handsome as ever, and he's just as confused about why he's there as she is. Romance is most certainly dead... but so is her new editor, and his unfinished business will have her second-guessing everything she's ever known about love stories.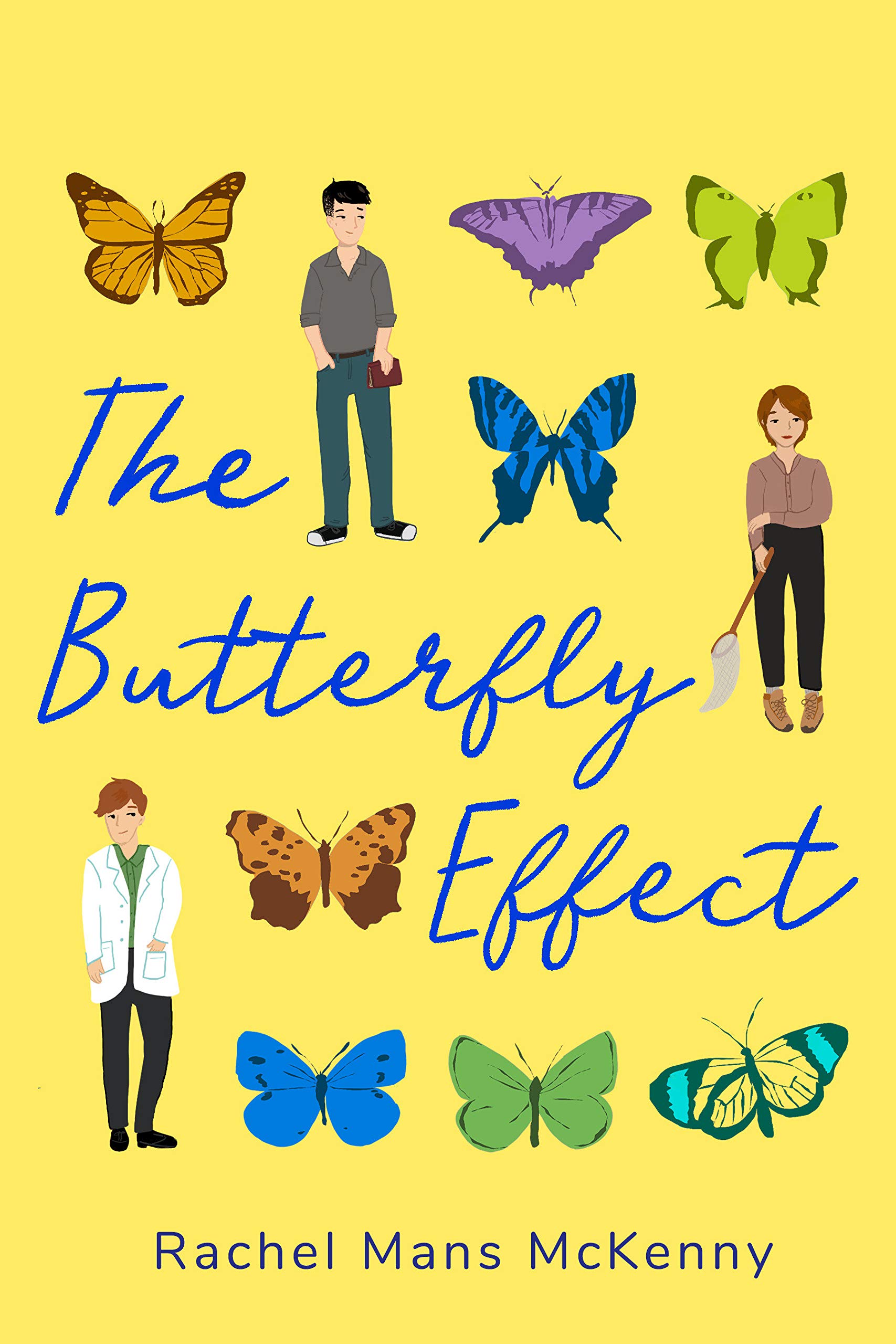 February 21, 2023 - The Butterfly Effect by Rachel Mans McKenny - A feminist Man Called Ove meets Graeme Simsion's The Rosie Project in this rollicking tale of a grumpy introvert, her astonishing lack of social conduct and empirical data-driven approach to people and relationships.

Is there such a thing as an anti-social butterfly? If there were, Greta Oto would know about it—and totally relate. Greta far prefers the company of bugs to humans, and that's okay, because people don't seem to like her all that much anyway, with the exception of her twin brother, Danny, though they've recently had a falling out. So when she lands a research gig in the rainforest, sh leaves it all behind.

But when Greta learns that Danny has suffered an aneurysm and is now hospitalized, she abandons her research and hurries home to the middle of nowhere America to be there for her brother. But there's only so much she can do, and unfortunately just like insects, humans don't stay cooped up in their hives either--they buzz about and... socialize. Coming home means confronting all that she left behind, including her lousy soon-to-be sister-in-law, her estranged mother, and her ex-boyfriend Brandon who has conveniently found a new non-lab-exclusive partner with shiny hair, perfect teeth, and can actually remember the names of the people she meets right away. Being that Brandon runs the only butterfly conservatory in town, and her dissertation is now in jeopardy, taking that job, being back home, it's all creating chaos of Greta's perfectly catalogued and compartmentalized world.

The Butterfly Effect is an honest tale of self-discovery, about the behavior of bugs (and people), how they can be altered by high-pressure climates, confused by breakdowns in communication, and most importantly, how they can rehabilitate themselves and each other.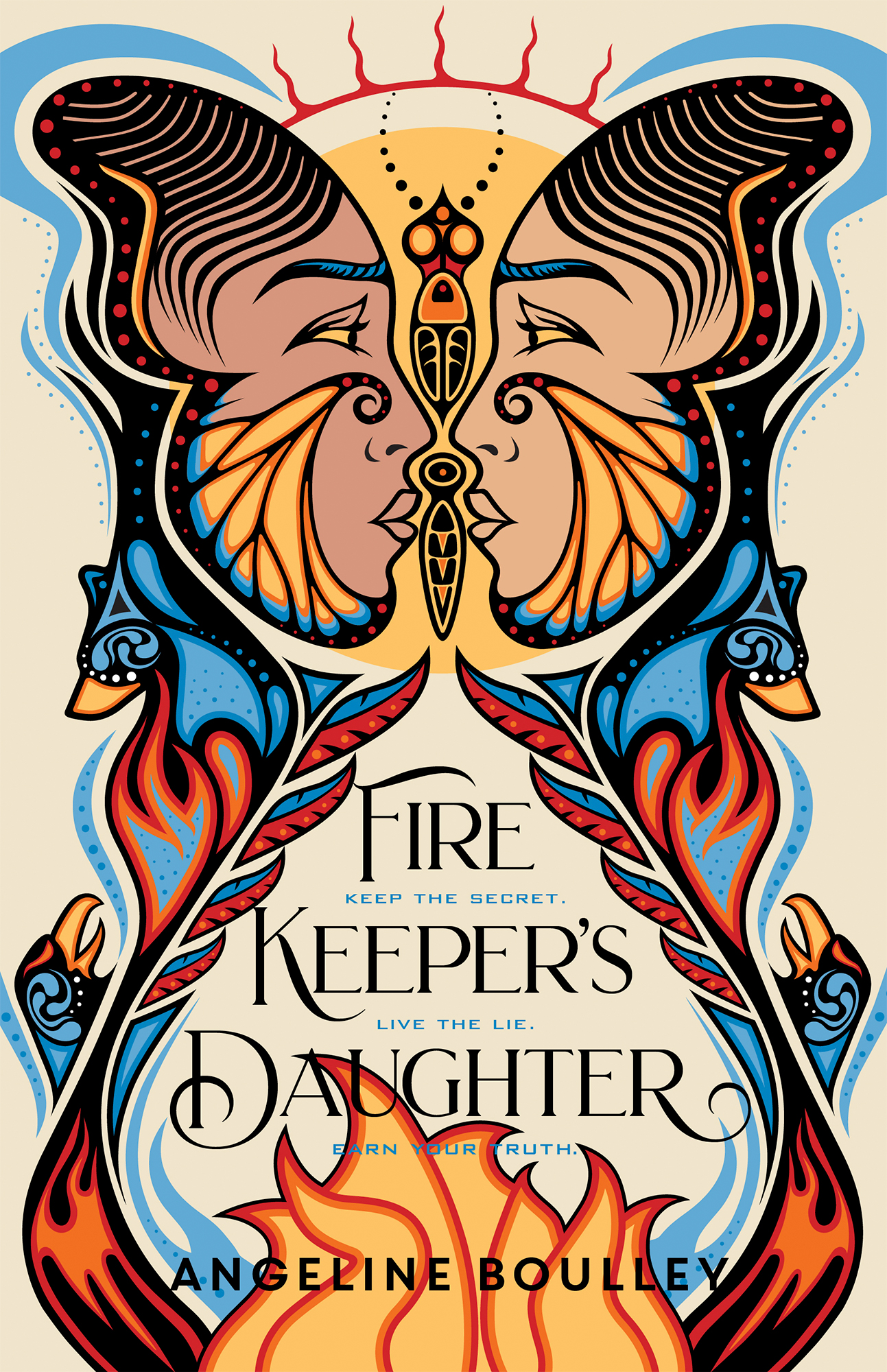 May 16, 2023 - Firekeeper's Daughter by Angeline Boulley - All Iowa Reads YA selection for 2023.
As a biracial, unenrolled tribal member and the product of a scandal, Daunis Fontaine has never quite fit in—both in her hometown and on the nearby Ojibwe reservation. When her family is struck by tragedy, Daunis puts her dreams on hold to care for her fragile mother. The only bright spot is meeting Jamie, the charming new recruit on her brother's hockey team.

After Daunis witnesses a shocking murder that thrusts her into a criminal investigation, she agrees to go undercover. But the deceptions—and deaths—keep piling up and soon the threat strikes too close to home. How far will she go to protect her community if it means tearing apart the only world she's ever known?