Library Staff Recommendations
For Febuary, we have two staff recommendations that are romances. Want to get into the Valentine's Day spirit? Check out one of the many romances we are featuring this month!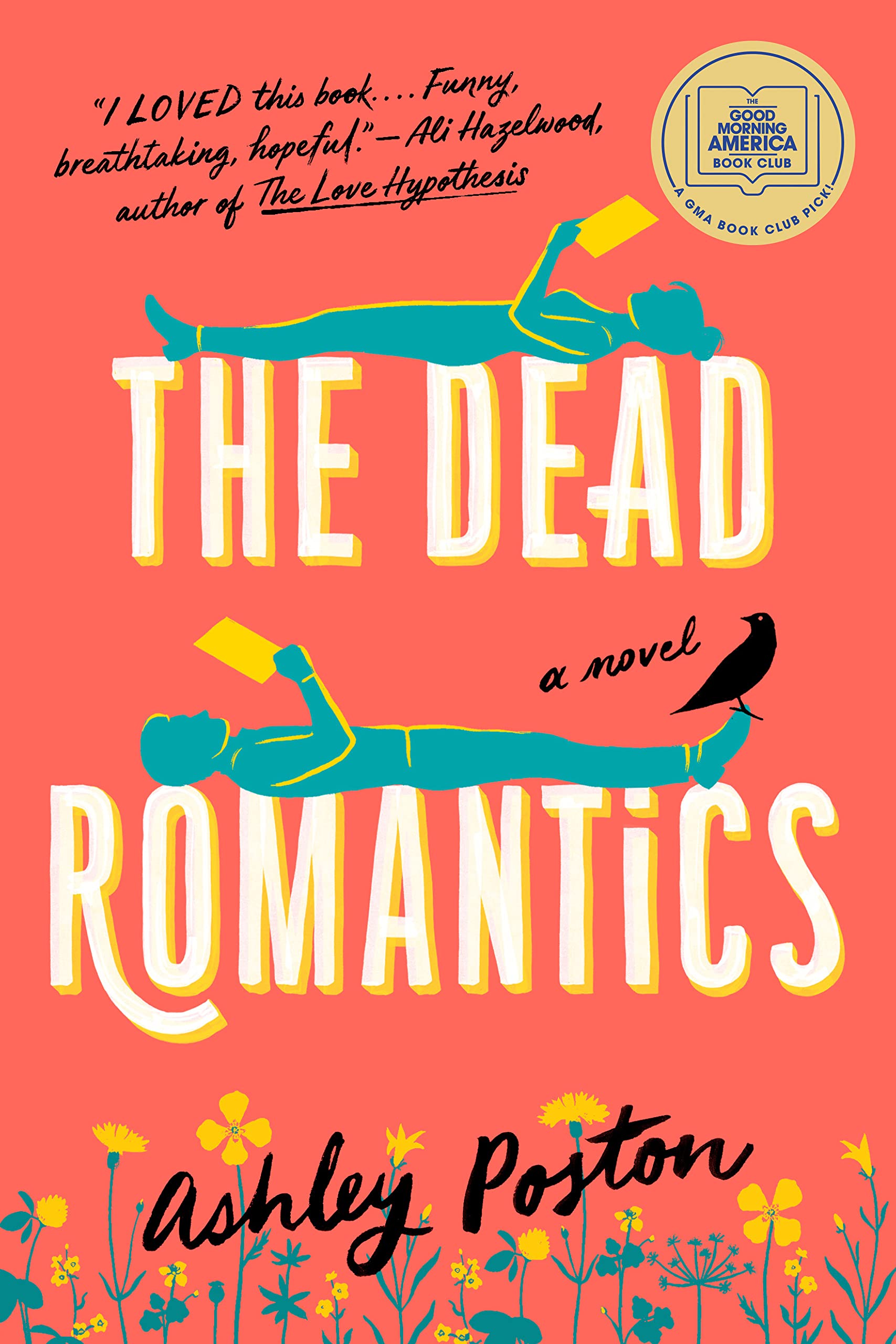 February 2023
The Dead Romantics by Ashley Poston recommended by Riley Moreland
Florence Day is the ghostwriter for one of the most prolific romance authors in the industry, and she has a problem—after a terrible breakup, she no longer believes in love. It's as good as dead.

When her new editor, a too-handsome mountain of a man, won't give her an extension on her book deadline, Florence prepares to kiss her career goodbye. But then she gets a phone call she never wanted to receive, and she must return home for the first time in a decade to help her family bury her beloved father.

For ten years, she's run from the town that never understood her, and even though she misses the sound of a warm Southern night and her eccentric, loving family and their funeral parlor, she can't bring herself to stay. Even with her father gone, it feels like nothing in this town has changed. And she hates it.

Until she finds a ghost standing at the funeral parlor's front door, just as broad and infuriatingly handsome as ever, and he's just as confused about why he's there as she is.

Romance is most certainly dead . . . but so is her new editor, and his unfinished business will have her second-guessing everything she's ever known about love stories.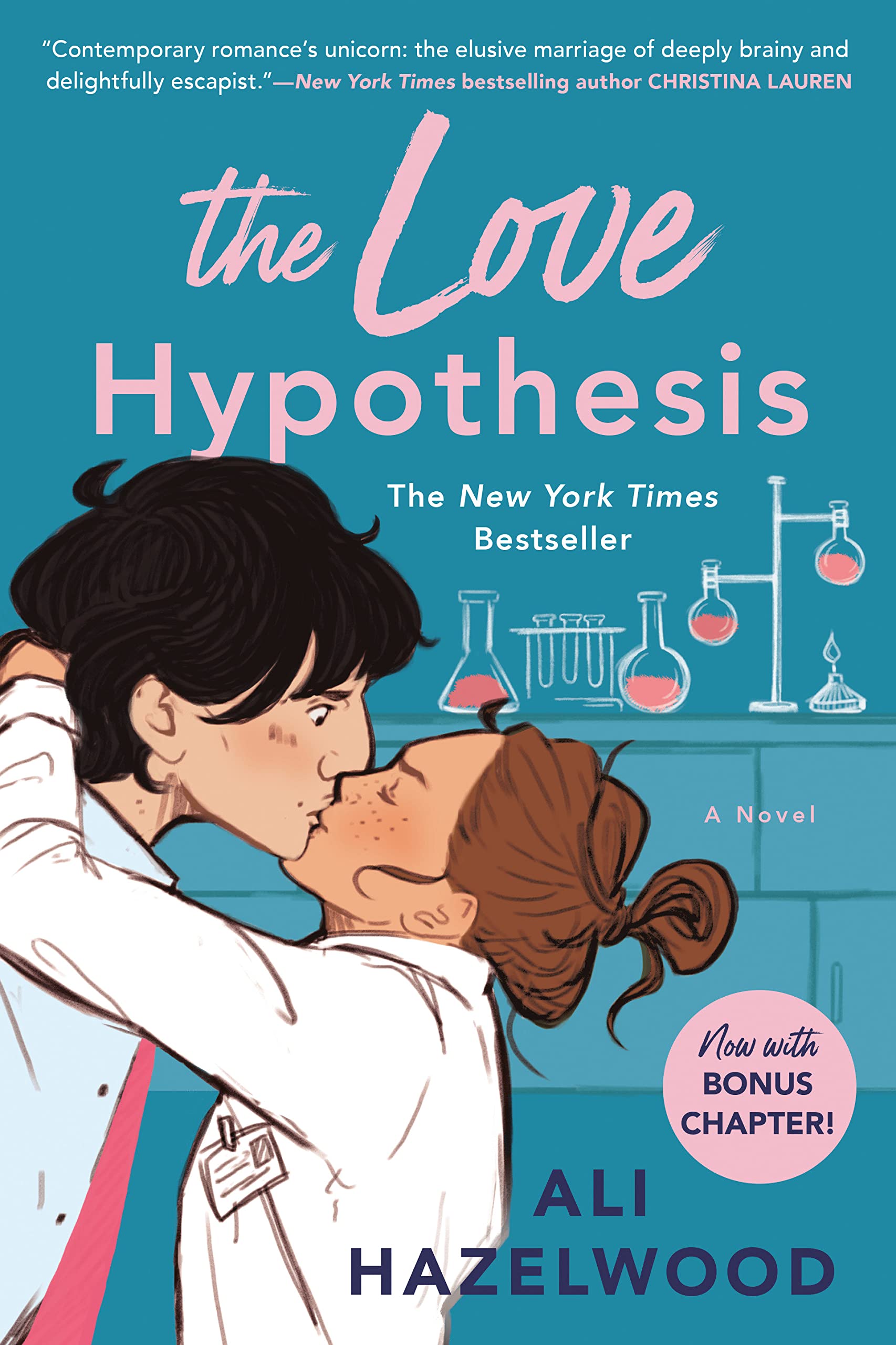 February 2023
The Love Hypothesis by Ali Hazelwood recommended by Riley Moreland
As a third-year Ph.D. candidate, Olive Smith doesn't believe in lasting romantic relationships--but her best friend does, and that's what got her into this situation. Convincing Anh that Olive is dating and well on her way to a happily ever after was always going to take more than hand-wavy Jedi mind tricks: Scientists require proof. So, like any self-respecting biologist, Olive panics and kisses the first man she sees.

That man is none other than Adam Carlsen, a young hotshot professor--and well-known ass. Which is why Olive is positively floored when Stanford's reigning lab tyrant agrees to keep her charade a secret and be her fake boyfriend. But when a big science conference goes haywire, putting Olive's career on the Bunsen burner, Adam surprises her again with his unyielding support and even more unyielding... six-pack abs.

Suddenly their little experiment feels dangerously close to combustion. And Olive discovers that the only thing more complicated than a hypothesis on love is putting her own heart under the microscope.
January 2023
Remarkably Bright Creatures by Shelby Van Pelt recommended by Linda Kay Thompson
For fans of A Man Called Ove, a charming, witty and compulsively readable exploration of friendship, reckoning, and hope, tracing a widow's unlikely connection with a giant Pacific octopus.
Have you ever been sick, sad or grieving and you get this uncanny feeling that your dog or cat understands?
This story is about an aquarium creature reading the emotions of someone he sees every day. I believe this book is a lot deeper than just a fantasy. It is about love and empathy. I found more between the covers than just a wild tale about a super animal. Read this book and tell me you you feel when you are done. Try something a little different from your normal reads and make your day a bit better!
December 2022
Mother, Daughter, Traitor, Spy by Susan Elia Macneal recommended by Debbie Whipple
In June 1940, Veronica Grace was graduating from College in New York with a journalism degree. Grace thought her future was set as a journalist for a well known magazine, until a personal scandal ruined her journalism career in New York and area. Veronica's uncle, her mother Violet's brother, invited them to live in Las Angles with him. Veronica and her mother decide to start a new life in Los Angeles.
After taking a typing job in Los Angeles, Veronica stumbles on a Nazi cell. She and her mother find themselves suddenly thrown into the spy games with very little training. How can they keep from being discovered?
I couldn't put this book down!! It's WWII in the United States, not Europe or the Pacific. I didn't realize how many small groups of Nazis sympathizers there were in the United States during WWII. After reading this book I could see some parallel with what's happening today.
October 2022
Upgrade by Blake Crouch recommended by Riley Moreland
Upgrade is about human genetic engineering. In this case, a geneticist has figured out how to enhance human genes to achieve the best of everything. Strength, speed, perception, cognition, disease-resistance. You name it. Well, not everything and that is the problem.

Logan Ramsay is the first 'beneficiary' of this upgrade. It makes him a target and a science experiment. He loses his family. He goes on the run. Eventually Logan learns more details about the upgrade and the creator's intent.

Trying to avoid spoilers, I will just say that when I read this part of the story, my first thought was this – what about the unforeseen consequences of the upgrade. After all, before the story started, Ramsay's mom had been responsible for a world-wide starvation apocalypse – all because she was trying to fix a problem.

Ramsay will be the first to come to the same conclusion I did. This leads him to the tense, action-packed path to save the world in his own way. Logan is one of my favorite characters in books I have read this year. As part of his upgrade, he is forced to reign in emotions. And even though I did not realize it at first, even this defense was from his heart. And it led him to create a solution with a lovely twist that gave me an ending to smile about.
September 2022
Lessons in Chemistry by Bonnie Garmus recommended by Linda Kay Thompson

This book is one that you will remember long after you read it. WHY?

It is a story about women of the 60's the prejudices, injustices, and sometimes insanity that was common in that day. Will you laugh? YES. Will you cry? Of course you will. The writer wanted you to enjoy this book while it showed you the realities of educated women fighting for their right to be seen and heard as experts in the world of men. It wasn't easy for these women all the world saw in a woman was their ability to have children, cook and clean. A housewife, not a job, laugh out loud, a career oh, my not at all. Every housewife was underestimated and undervalued. The fact that they could get PHD's and even Doctors degrees didn't mean they were of any worth on the world stage. This a book that ALL people should read and realize that there are no limits to what any human can do of accomplish.

READ and ENJOY