Big Library Read (BLR), facilitated by OverDrive, is a reading program through the Sidney Public Library that connects readers around the world with the same ebook (or audiobook) at the same time without any wait lists or holds.
Easy to Join
It's a worldwide digital version of a local book club, the program is free through your local library or school library and all you need to get started reading is a library card or student ID.
Book Club Gone Global
Download Libby and get ready to read! Simply borrow the free ebook or audiobook from your library using your phone or tablet.
Several Titles Each Year
Check this site or our Facebook page for news about the latest title.
November 2-16, 2022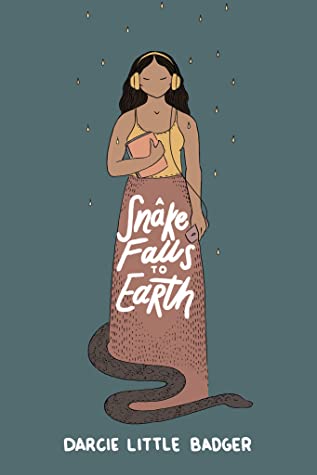 The Big Library Read is A Snake Falls to Earth by Darcie Little Badger.
Nina is a Lipan girl in our world. She's always felt there was something more out there. She still believes in the old stories.

Oli is a cottonmouth kid, from the land of spirits and monsters. Like all cottonmouths, he's been cast from home. He's found a new one on the banks of the bottomless lake.

Nina and Oli have no idea the other exists. But a catastrophic event on Earth, and a strange sickness that befalls Oli's best friend, will drive their worlds together in ways they haven't been in centuries.

And there are some who will kill to keep them apart.

Darcie Little Badger introduced herself to the world with Elatsoe. In A Snake Falls to Earth, she draws on traditional Lipan Apache storytelling structure to weave another unforgettable tale of monsters, magic, and family. It is not to be missed.