On the third Tuesday morning every month, the Sidney Public Library hosts a book club. Members of the club, having read the selection of the month, meet to discuss the book and anything else that follows from the book. Everyone has their own reason for being there. But mostly it is about reading a good book.
The Sidney Public Library is always looking for new book club members. All are welcome to join the discussion on the third Tuesday of each month at 10:00am.
If you are interested in a different type of book club, such as genre-based (like science fiction), age-based (like teens), or one that meets in the evening please contact the library to see about setting something up. The Sidney Library will happily entertain book club ideas.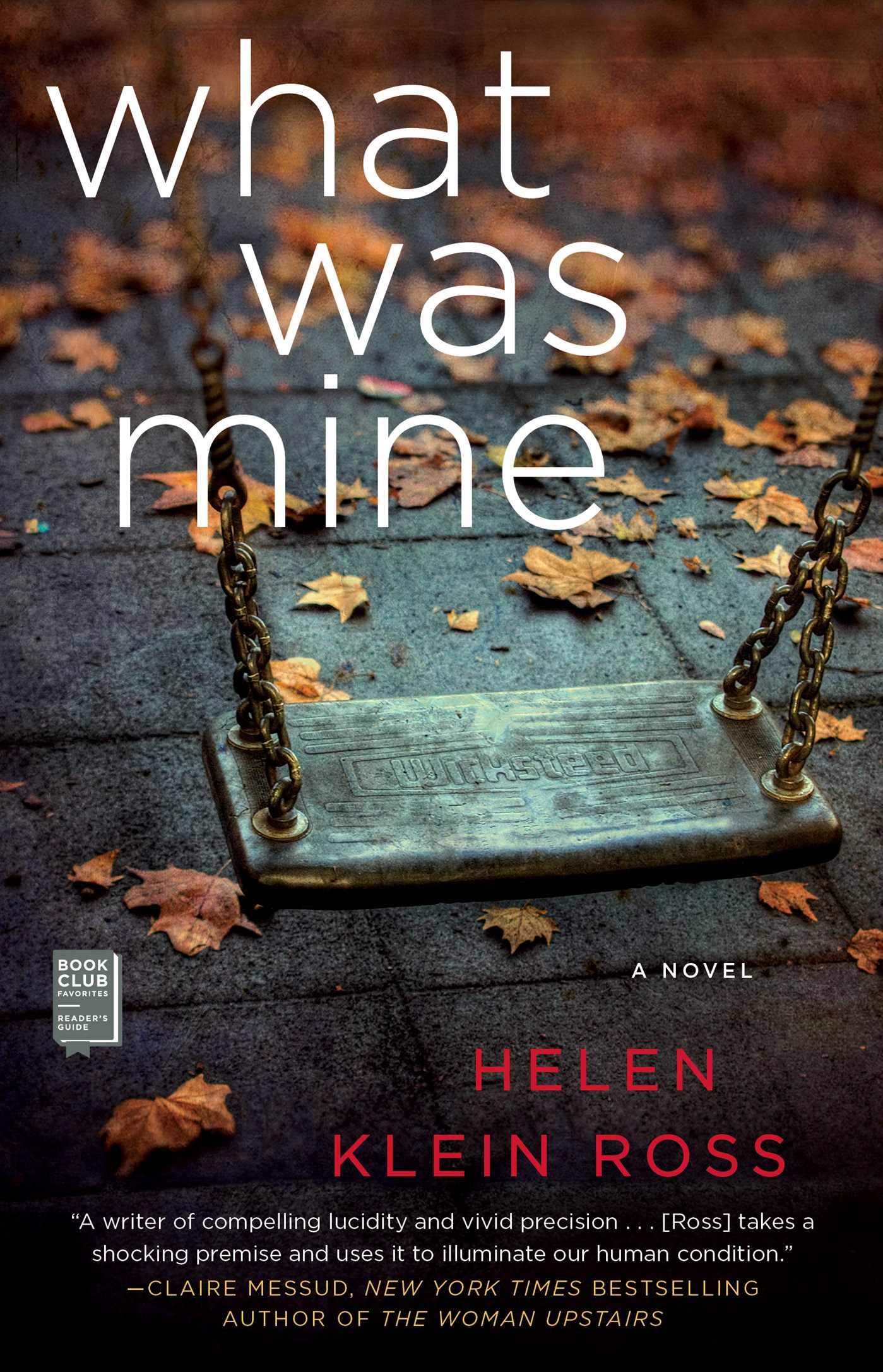 September 20, 2022 - What Was Mine by Helen Klein Ross - Lucy Wakefield is a seemingly ordinary woman who does something extraordinary in a desperate moment: she takes a baby girl from a shopping cart and raises her as her own. It's a secret she manages to keep for over two decades—from her daughter, the babysitter who helped raise her, family, coworkers, and friends.

When Lucy's now-grown daughter Mia discovers the devastating truth of her origins, she is overwhelmed by confusion and anger and determines not to speak again to the mother who raised her. She reaches out to her birth mother for a tearful reunion, and Lucy is forced to flee to China to avoid prosecution. What follows is a ripple effect that alters the lives of many and challenges our understanding of the very meaning of motherhood.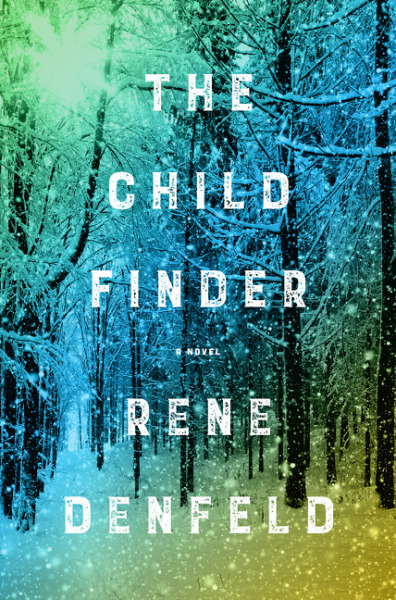 October 18, 2022 - The Child Finder by Rene Denfeld - "Where are you, Madison Culver? Flying with the angels, a silver speck on a wing? Are you dreaming, buried under snow? Or—is it possible—you are still alive?"

Three years ago, Madison Culver disappeared when her family was choosing a Christmas tree in Oregon's Skookum National Forest. She would be eight-years-old now—if she has survived. Desperate to find their beloved daughter, certain someone took her, the Culvers turn to Naomi, a private investigator with an uncanny talent for locating the lost and missing. Known to the police and a select group of parents as "the Child Finder," Naomi is their last hope.

Naomi's methodical search takes her deep into the icy, mysterious forest in the Pacific Northwest, and into her own fragmented past. She understands children like Madison because once upon a time, she was a lost girl, too.

As Naomi relentlessly pursues and slowly uncovers the truth behind Madison's disappearance, shards of a dark dream pierce the defenses that have protected her, reminding her of a terrible loss she feels but cannot remember. If she finds Madison, will Naomi ultimately unlock the secrets of her own life?

Told in the alternating voices of Naomi and a deeply imaginative child, The Child Finder is a breathtaking, exquisitely rendered literary page-turner about redemption, the line between reality and memories and dreams, and the human capacity to survive.
ALSO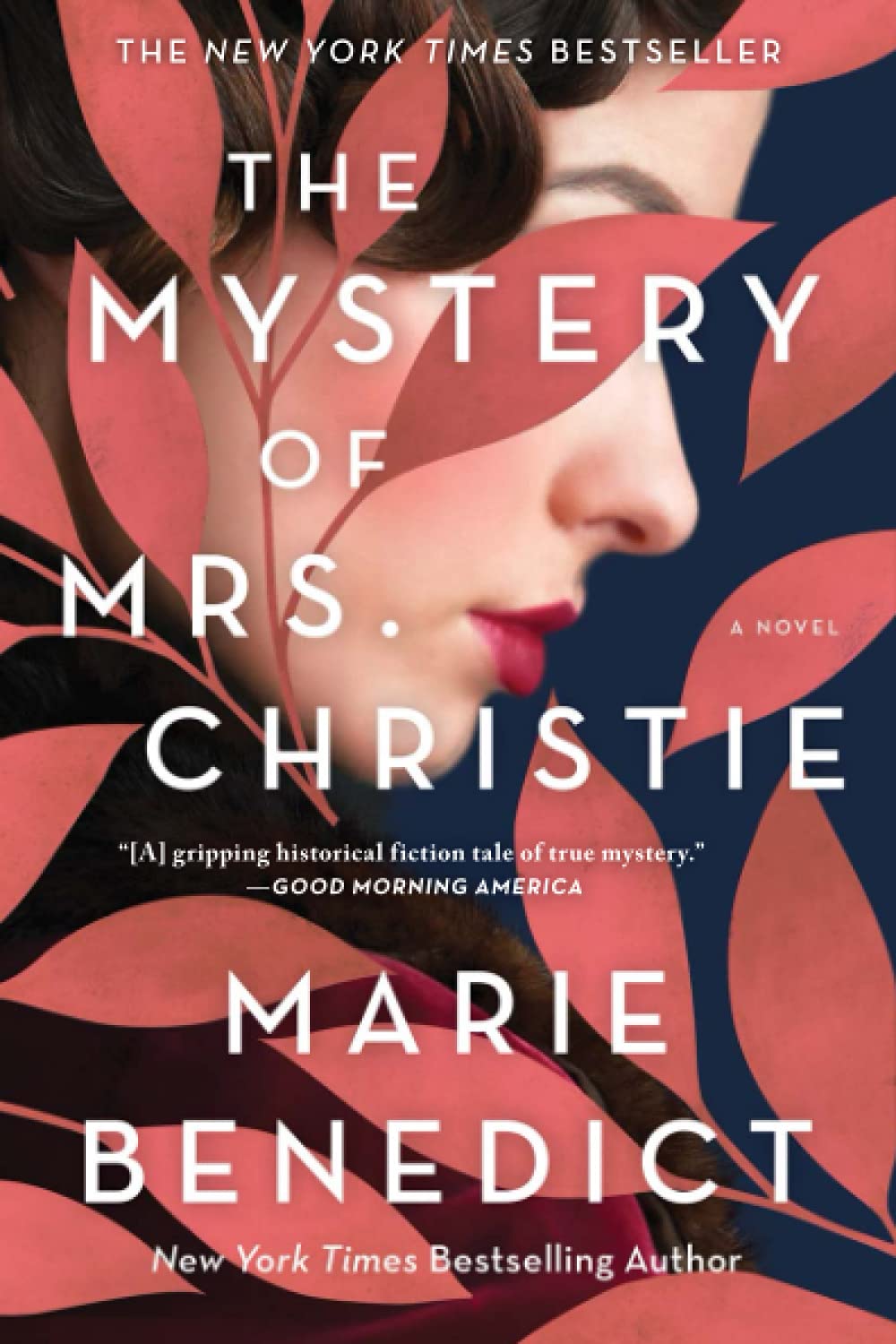 The Mystery of Mrs. Christie by Marie Benedict - In December 1926, Agatha Christie goes missing. Investigators find her empty car on the edge of a deep, gloomy pond, the only clues some tire tracks nearby and a fur coat left in the car―strange for a frigid night. Her World War I veteran husband and her daughter have no knowledge of her whereabouts, and England unleashes an unprecedented manhunt to find the up-and-coming mystery author. Eleven days later, she reappears, just as mysteriously as she disappeared, claiming amnesia and providing no explanations for her time away.
The puzzle of those missing eleven days has persisted. With her trademark historical fiction exploration into the shadows of the past, acclaimed author Marie Benedict brings us into the world of Agatha Christie, imagining why such a brilliant woman would find herself at the center of such murky historical mysteries.
What is real, and what is mystery? What role did her unfaithful husband play, and what was he not telling investigators?
Agatha Christie novels have withstood the test of time, due in no small part to Christie's masterful storytelling and clever mind that may never be matched, but Agatha Christie's untold history offers perhaps her greatest mystery of all.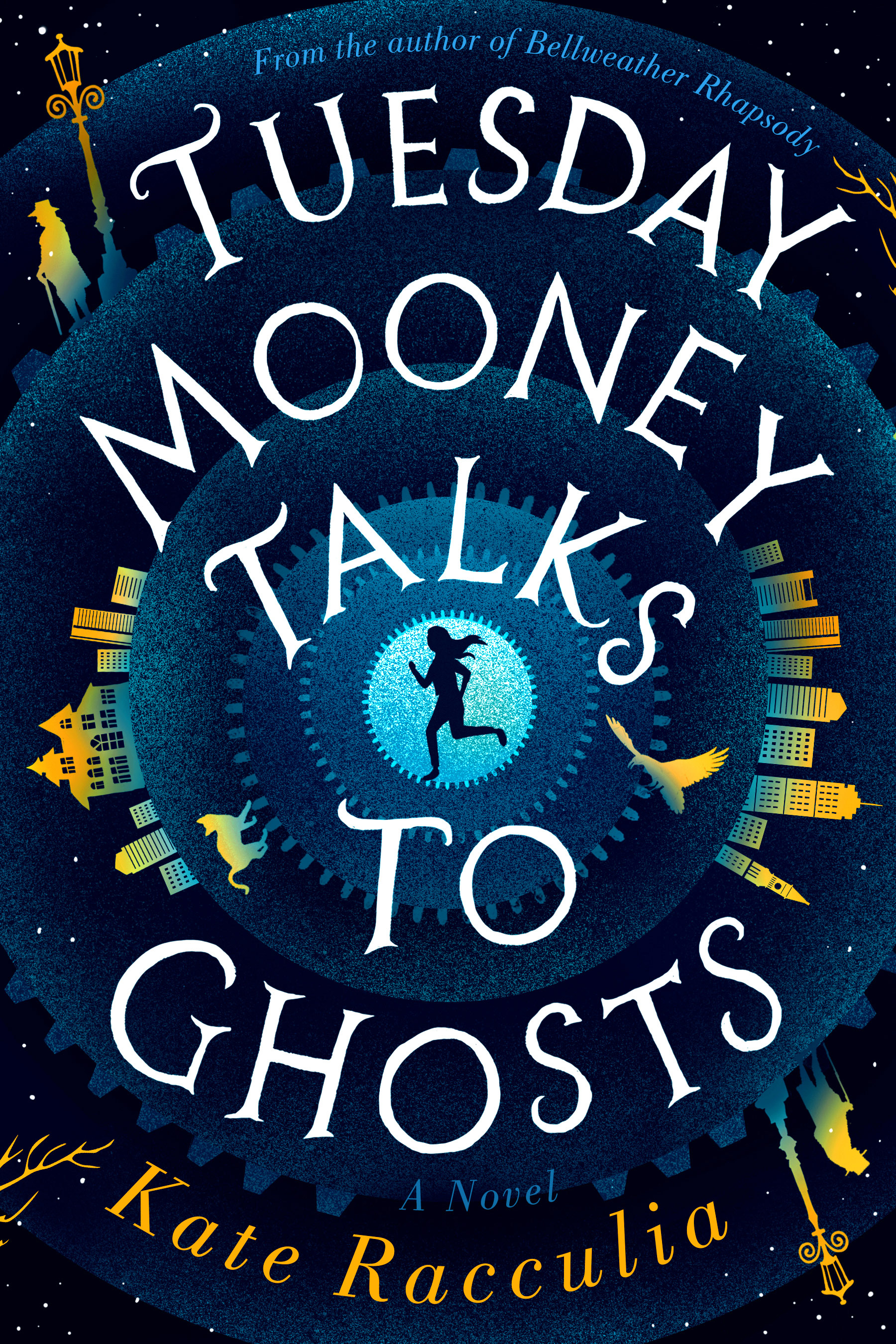 November 15, 2022 - Tuesday Mooney Talks to Ghosts by Kate Racculia - A dying billionaire sends one woman and a cast of dreamers and rivals on a citywide treasure hunt in this irresistible novel by the author of Bellweather Rhapsody.

Tuesday Mooney is a loner. She keeps to herself, begrudgingly socializes, and spends much of her time watching old Twin Peaks and X-Files DVDs. But when Vincent Pryce, Boston's most eccentric billionaire, dies—leaving behind an epic treasure hunt through the city, with clues inspired by his hero, Edgar Allan Poe—Tuesday's adventure finally begins.

Puzzle-loving Tuesday searches for clue after clue, joined by a ragtag crew: a wisecracking friend, an adoring teen neighbor, and a handsome, cagey young heir. The hunt tests their mettle, and with other teams from around the city also vying for the promised prize—a share of Pryce's immense wealth—they must move quickly. Pryce's clues can't be cracked with sharp wit alone; the searchers must summon the courage to face painful ghosts from their pasts (some more vivid than others) and discover their most guarded desires and dreams.

A deliciously funny ode to imagination, overflowing with love letters to art, from The Westing Game to Madonna to the Knights of the Round Table, Tuesday Mooney Talks to Ghosts is the perfect read for thrill seekers, wanderers, word lovers, and anyone looking for an escape to the extraordinary.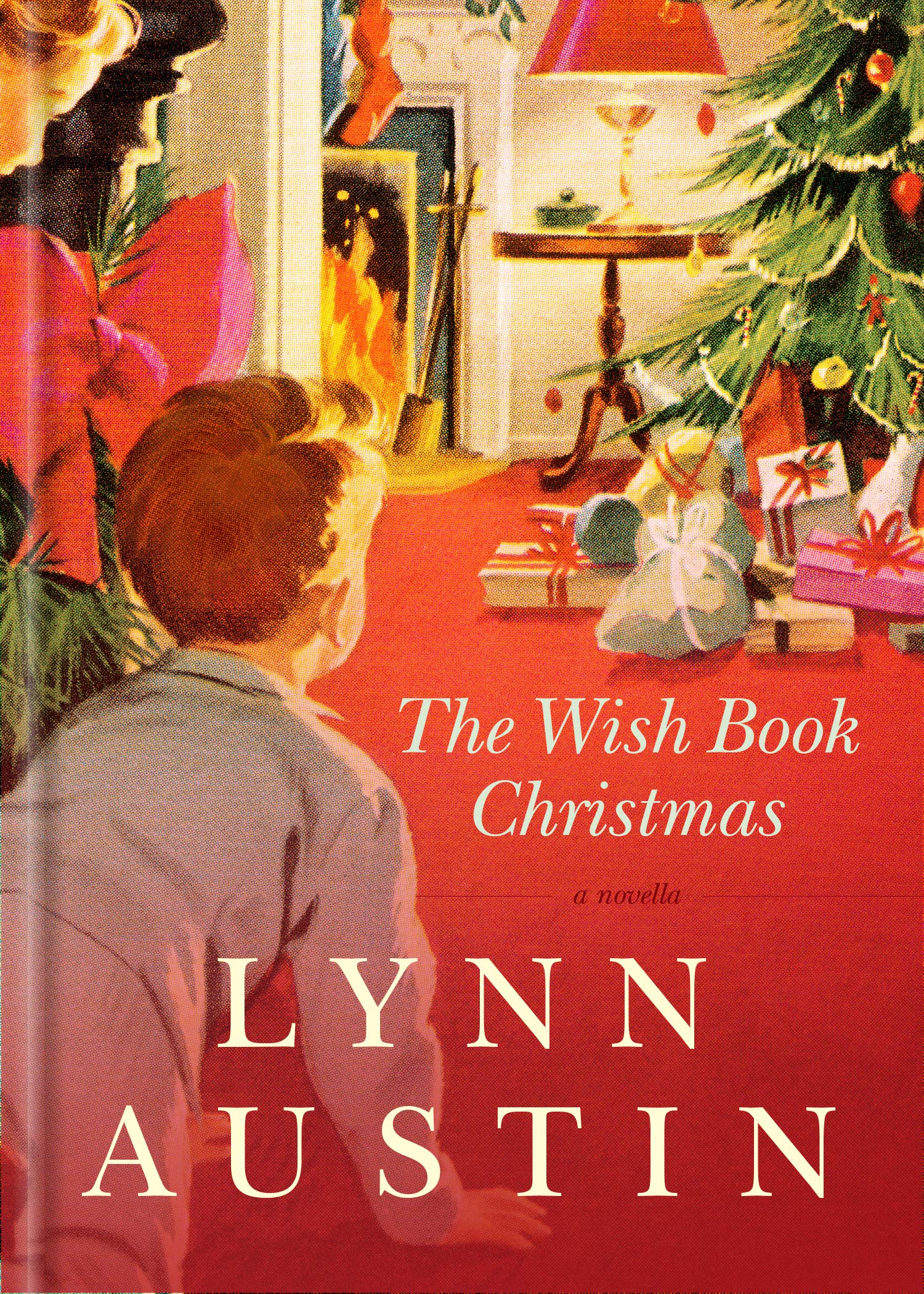 December 20, 2022 - The Wish Book Christmas by Lynn Austin - A holiday story that reminds us that sometimes the most meaningful gifts are the ones we least expect and don't deserve.

Best friends Audrey Barrett and Eve Dawson are looking forward to celebrating Christmas in postwar America, thrilled at the prospect of starting new traditions with their five-year-old sons. But when the 1951 Sears Christmas Wish Book arrives and the boys start obsessing over every toy in it, Audrey and Eve realize they must first teach them the true significance of the holiday. They begin by helping Bobby and Harry plan gifts of encouragement and service for those in their community, starting by walking an elderly neighbor's yellow Lab--since a dog topped the boys' wish list for Santa. In the charming tale that follows, Audrey and Eve are surprised to find their own hearts healing from the tragedies of war and opening to the possibility of forgiveness and new love.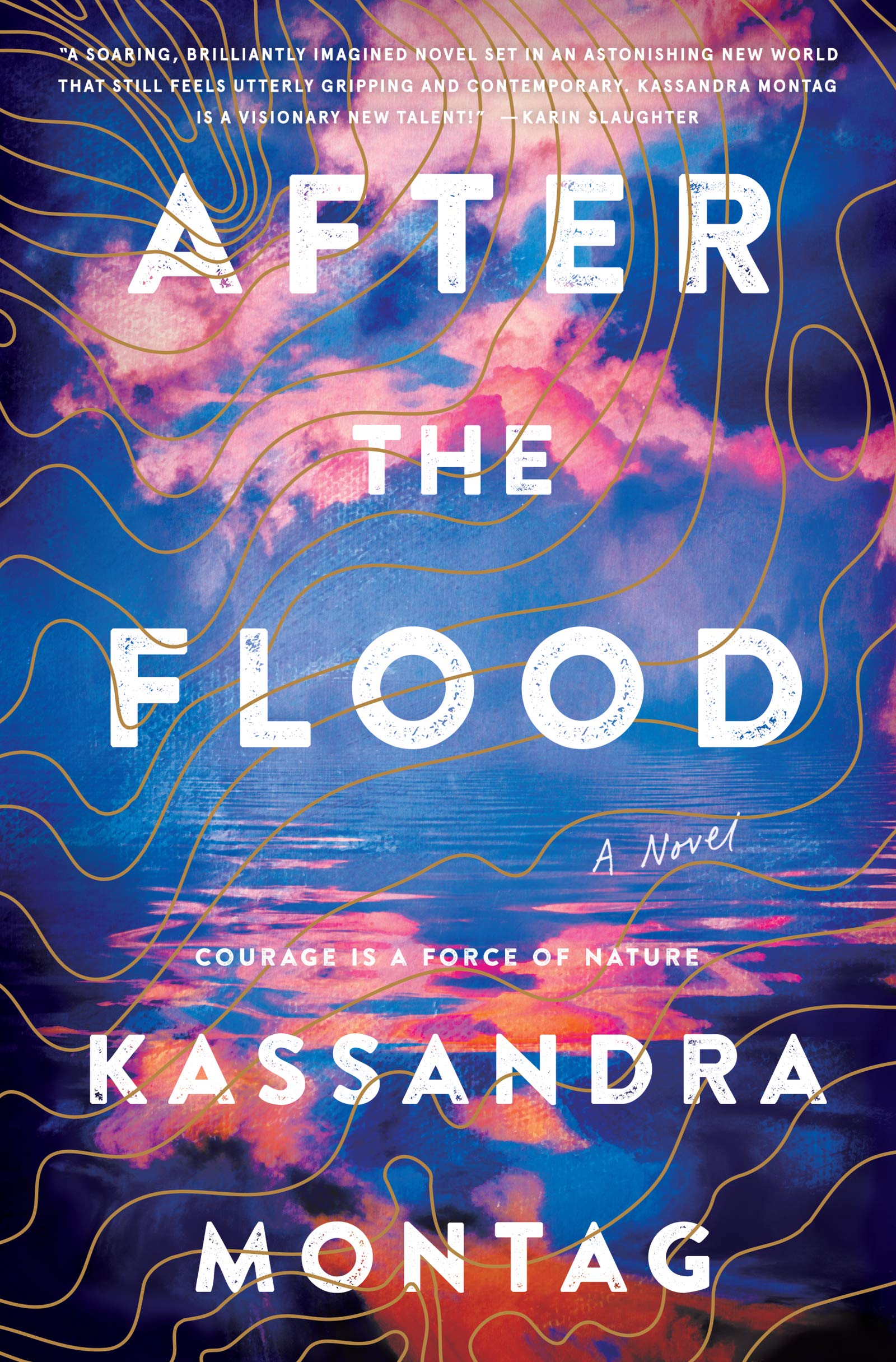 January 17, 2023 - After the Flood by Kassandra Montag - A little more than a century from now, our world has been utterly transformed. After years of slowly overtaking the continent, rising floodwaters have obliterated America's great coastal cities and then its heartland, leaving nothing but an archipelago of mountaintop colonies surrounded by a deep expanse of open water.
Stubbornly independent Myra and her precocious seven-year-old daughter, Pearl, fish from their small boat, the Bird, visiting dry land only to trade for supplies and information in the few remaining outposts of civilization. For seven years, Myra has grieved the loss of her oldest daughter, Row, who was stolen by her father after a monstrous deluge overtook their home in Nebraska. Then, in a violent confrontation with a stranger, Myra suddenly discovers that Row was last seen in a far-off encampment near the Arctic Circle. Throwing aside her usual caution, Myra and Pearl embark on a perilous voyage into the icy northern seas, hoping against hope that Row will still be there.
On their journey, Myra and Pearl join forces with a larger ship and Myra finds herself bonding with her fellow seekers who hope to build a safe haven together in this dangerous new world. But secrets, lust, and betrayals threaten their dream, and after their fortunes take a shocking—and bloody—turn, Myra can no longer ignore the question of whether saving Row is worth endangering Pearl and her fellow travelers.