On the third Tuesday morning every month, the Sidney Public Library hosts a book club. Members of the club, having read the selection of the month, meet to discuss the book and anything else that follows from the book. Everyone has their own reason for being there. But mostly it is about reading a good book.
The Sidney Public Library is always looking for new book club members. All are welcome to join the discussion on the third Tuesday of each month at 10:00am.
If you are interested in a different type of book club, such as genre-based (like science fiction), age-based (like teens), or one that meets in the evening please contact the library to see about setting something up. The Sidney Library will happily entertain book club ideas.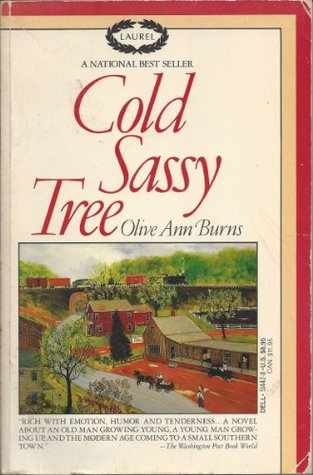 May 17, 2022 - Cold Sassy Tree by Olive Ann Burns - The one thing you can depend on in Cold Sassy, Georgia, is that word gets around - fast. When Grandpa E. Rucker Blakeslee announces one July morning in 1906 that he's aiming to marry the young and freckledy milliner, Miss Love Simpson - a bare three weeks after Granny Blakeslee has gone to her reward - the news is served up all over town with that afternoon's dinner. And young Will Tweedy suddenly finds himself eyewitness to a major scandal.
Boggled by the sheer audacity of it all, and not a little jealous of his grandpa's new wife, Will nevertheless approves of this May-December match and follows its progress with just a smidgen of youthful prurience. As the newlyweds' chaperone, conspirator, and confidant, Will is privy to his one-armed, renegade grandfather's second adolescence; meanwhile, he does some growing up of his own. He gets run over by a train and lives to tell about it; he kisses his first girl, and survives that too.
Olive Ann Burns has given us a timeless, funny, resplendent novel - about a romance that rocks an entire town, about a boy's passage through the momentous but elusive year when childhood melts into adolescence, and about just how people lived and died in a small Southern town at the turn of the century.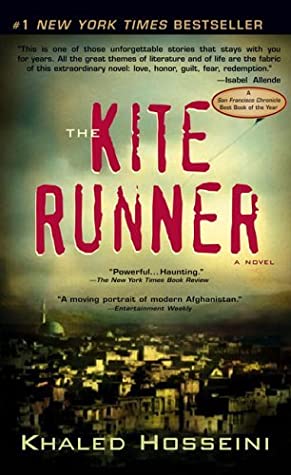 June 21, 2022 - The Kite Runner by Khaled Hosseini - The unforgettable, heartbreaking story of the unlikely friendship between a wealthy boy and the son of his father's servant, The Kite Runner is a beautifully crafted novel set in a country that is in the process of being destroyed. It is about the power of reading, the price of betrayal, and the possibility of redemption; and an exploration of the power of fathers over sons—their love, their sacrifices, their lies.

A sweeping story of family, love, and friendship told against the devastating backdrop of the history of Afghanistan over the last thirty years, The Kite Runner is an unusual and powerful novel that has become a beloved, one-of-a-kind classic.