On the third Tuesday morning every month, the Sidney Public Library hosts a book club. Members of the club, having read the selection of the month, meet to discuss the book and anything else that follows from the book. Everyone has their own reason for being there. But mostly it is about reading a good book.
The Sidney Public Library is always looking for new book club members. All are welcome to join the discussion on the third Tuesday of each month at 10:00am.
If you are interested in a different type of book club, such as genre-based (like science fiction), age-based (like teens), or one that meets in the evening please contact the library to see about setting something up. The Sidney Library will happily entertain book club ideas.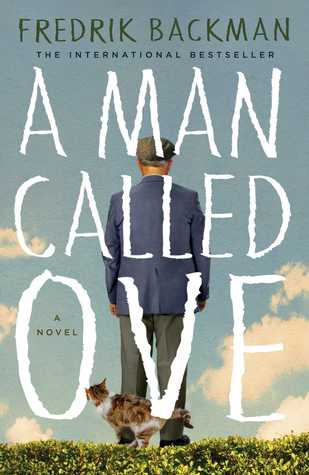 October 19, 2021 - A Man Called Ove by Fredrik Backman
Meet Ove. He's a curmudgeon, the kind of man who points at people he dislikes as if they were burglars caught outside his bedroom window. He has staunch principles, strict routines, and a short fuse. People call him the bitter neighbor from hell, but must Ove be bitter just because he doesn't walk around with a smile plastered to his face all the time?

Behind the cranky exterior there is a story and a sadness. So when one November morning a chatty young couple with two chatty young daughters move in next door and accidentally flatten Ove's mailbox, it is the lead-in to a comical and heartwarming tale of unkempt cats, unexpected friendship, and the ancient art of backing up a U-Haul. All of which will change one cranky old man and a local residents' association to their very foundations.