On the third Tuesday morning every month, the Sidney Public Library hosts a book club. Members of the club, having read the selection of the month, meet to discuss the book and anything else that follows from the book. Everyone has their own reason for being there. But mostly it is about reading a good book.
The Sidney Public Library is always looking for new book club members. All are welcome to join the discussion on the third Tuesday of each month at 10:00am.
If you are interested in a different type of book club, such as genre-based (like science fiction), age-based (like teens), or one that meets in the evening please contact the library to see about setting something up. The Sidney Library will happily entertain book club ideas.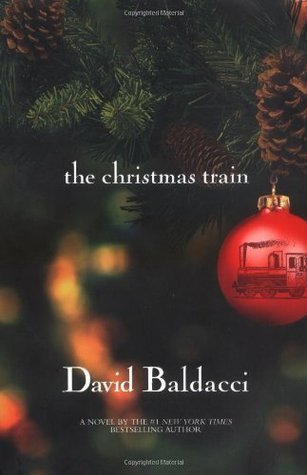 December 19, 2023 - The Christmas Train by David Baldacci - Disillusioned journalist Tom Langdon must get from Washington D.C. to L.A in time for Christmas. Forced to travel by train, he begins a journey of rude awakenings, thrilling adventures and holiday magic. He has no idea that the locomotives pulling him across America will actually take him into the rugged terrain of his own heart, as he rediscovers people's essential goodness and someone very special he believed he had lost.
The Christmas Train is filled with memorable characters who have packed their bags with as much wisdom as mischief ... and shows how we do get second chances to fulfill our deepest hopes and dreams, especially during this season of miracles.