Favorite Books of 2021 - So Far
The library staff has picked out their favorite new library books of 2021. So far. The year is only half over, so there are sure to be more added to the list this year. Maybe, one of these books will make your favorites list!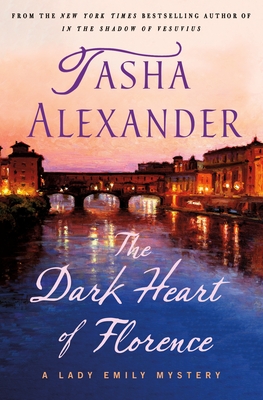 The Dark Heart of Florence (Lady Emily, #15) by Tasha Alexander
In 1903, tensions between Britain and Germany are starting to loom over Europe, something that has not gone unnoticed by Lady Emily and her husband, Colin Hargreaves. An agent of the Crown, Colin carries the weight of the Empire, but his focus is drawn to Italy by a series of burglaries at his daughter's palazzo in Florence--burglaries that might have international ramifications. He and Emily travel to Tuscany where, soon after their arrival, a stranger is thrown to his death from the roof onto the marble palazzo floor.
print - AF ALE LE#15 2021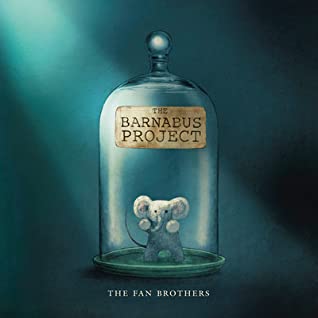 The Barnabus Project by The Fan Brothers
In a world built for Perfect Pets, Barnabus is a Failed Project, half mouse, half elephant, kept out of sight until his dreams of freedom lead him and his misfit friends on a perilous adventure. A stunning picture book from international bestsellers The Fan Brothers, joined by their brother Devin Fan.
Print - EASY FAN 2021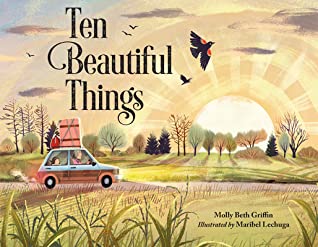 Ten Beautiful Things by Molly Beth Griffin
A heartfelt story of changing perspectives, set in Iowa. Ten Beautiful Things gently explores loss, a new home, and finding beauty wherever you are.
Lily and her grandmother search for ten beautiful things as they take a long car ride to Iowa and Lily's new home with Gran. At first, Lily sees nothing beautiful in the April slush and cloudy sky. Soon though, Lily can see beauty in unexpected places, from the smell of spring mud to a cloud shaped like a swan to a dilapitated barn. A furious rainstorm mirrors Lily's anxiety, but as it clears Lily discovers the tenth beautiful thing: Lily and Gran and their love for each other.
print - EASY GRI 2021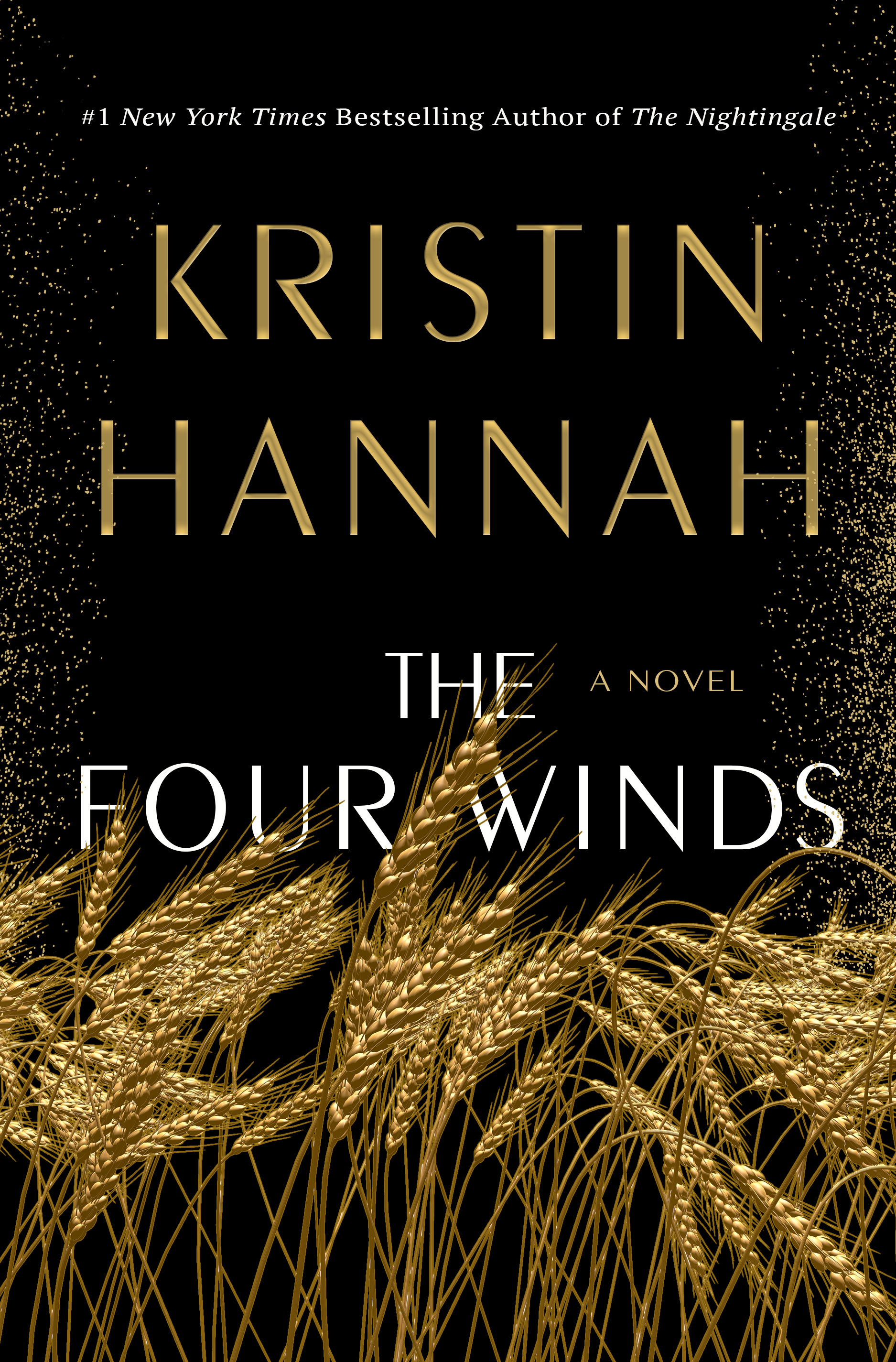 The Four Winds by Kristin Hannah
Texas, 1934. Millions are out of work and a drought has broken the Great Plains. Farmers are fighting to keep their land and their livelihoods as the crops are failing, the water is drying up, and dust threatens to bury them all. One of the darkest periods of the Great Depression, the Dust Bowl era, has arrived with a vengeance.
In this uncertain and dangerous time, Elsa Martinelli—like so many of her neighbors—must make an agonizing choice: fight for the land she loves or go west, to California, in search of a better life. The Four Winds is an indelible portrait of America and the American Dream, as seen through the eyes of one indomitable woman whose courage and sacrifice will come to define a generation.
print - LP HAN 2021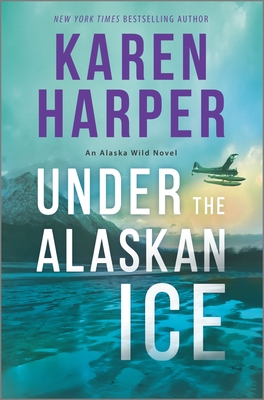 Under the Alaskan Ice (Alaska Wild, #2) by Karen Harper
The truth always surfaces. When a small bush plane smashes through the ice at Falls Lake Lodge, it's a chilling reminder of everything Megan Metzler has lost. Three years ago, Meg's pilot husband died in a similar crash, a tragedy Meg and her young son, Chip, have struggled to move on from. Still, Meg does everything she can to assist when Commander Bryce Saylor arrives to investigate, even as working alongside the handsome pilot stirs up painful memories--and an attraction that catches them both off guard.
Bryce knows time is of the essence as he plunges into the frigid water in search of clues. But when vital evidence is destroyed, it soon becomes clear this downed plane was no accident. With someone tracking them from the woods, Meg and Bryce must race to unravel a mystery as indomitable as the Alaskan wilderness, or they might be the next victims to crash and burn...
print - AF HAR AW#2 2021 or LP HAR AW#2 2021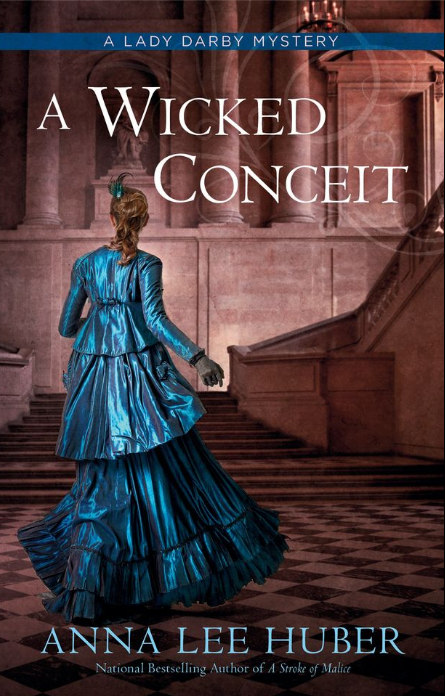 A Wicked Conceit (Lady Darby Myster, #9) by Anna Lee Huber
Edinburgh, Scotland. March 1832. Kiera and Gage have been eagerly awaiting their bundle of joy, but trouble has been brewing in the form of the roguish criminal, Bonnie Brock Kincaid. A new book and subsequent play features some of Kincaid's daringly heinous exploits, although he swears he had nothing to do with it or the characters which are obvious representations of Kiera and Gage. While the scoundrel's fury seems genuine, as well as his determined quest to uncover the real identity of the author, the Gages still hold doubts about his innocence.

A rash of crimes break out across the city, seemingly inspired by the play and book. When the publisher is found brutally murdered—in an imitation of a gruesome scene—the finger not only points to Bonnie Brock as the possible culprit, but also the Gages, who have been outspoken in their condemnation of the tale. Now, the Gages are on a hunt to unmask the killer. Between the infamy garnered by the play, the cholera outbreak still wreaking havoc throughout the city, and the impending birth of their child, they will need all the resources they can garner.
print - AF HUB LDM#9 2021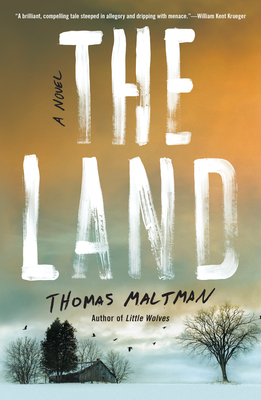 The Land by Thomas Maltman
An ambiguous and compelling story of violence at the heart of a pastoral landscape, from the author of Indie Next pick and All Iowa Reads selection Little Wolves.
Just before the turn of millennium, and still recovering from a terrible auto accident, college dropout and hobbyist computer-game programmer Quincy Swenson becomes caretaker of a house in northern Minnesota. Quincy sets out to find his missing lover, who vanished along with money stolen from the bank where they had worked together. His search will take him to Rose of Sharon, a white supremacist church deep in the wilderness, where a cabal of outcasts wait for the end of the world at a place they call The Land. Quincy is visited at the house by wolves and a mysterious guest, who may not be who she claims, as well as a vast flock of violent ravens out of an apocalytpic vision. At once a mystery and spiritual noir, The Land explores the dark side of belief, the uniquely American obsession with apocalypse and racial identity, and the sacrifices we make for those we love.
print - AF MAL 2021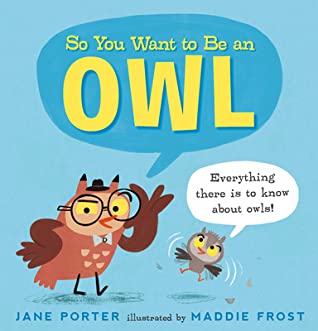 So You Want to Be and Owl by Jane Porter
Welcome to Owl School! Professor Olaf Owl is here to tell you everything you need to know about being an owl, from hunting to camouflage to seeing in the dark. Study hard, and soon you'll be a first-rate member of Team Owl! This engaging nonfiction picture book is full of vibrant, humorous illustrations and owl lessons that will have readers eagerly practicing their hoots, toe swivels, and alertness (even if they can't grow feathers).
print - EASY POR 2021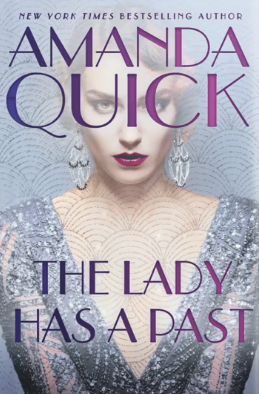 The Lady Has a Past (Burning Cove, #5) by Amanda Quick
Investigative apprentice Lyra Brazier, the newest resident of Burning Cove, is unsettled when her boss suddenly goes on a health retreat at an exclusive spa and disappears without another word. Lyra knows something has happened to Raina Kirk, and she is the only one who can track her down. The health spa is known for its luxurious offerings and prestigious clientele, and the wealthy, socialite background Lyra desperately wanted to leave behind is perfect for this undercover job. The agency brings in a partner and bodyguard for her, but she doesn't get the suave, pistol-packing private eye she expected.

Simon Cage is a mild-mannered antiquarian book dealer with a quiet, academic air, and Lyra can't figure out why he was chosen as her partner. But it soon becomes clear when they arrive at the spa and pose as a couple: Simon has a unique gift that allows him to detect secrets, a skill that is crucial in finding Raina.
print - AF QUI BC#5 2021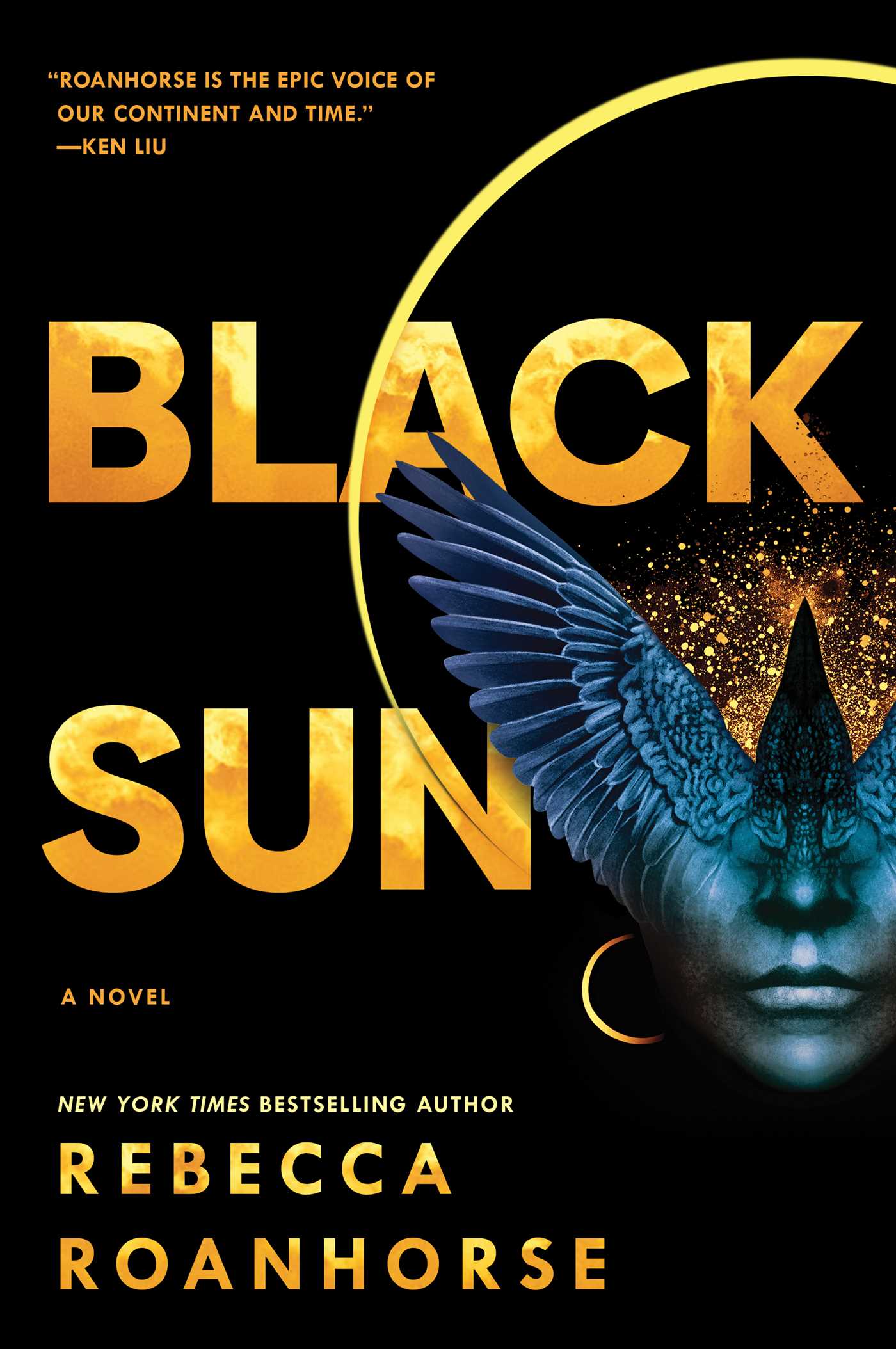 Black Sun (Between Earth and Sky, #1) by Rebecca Roanhorse
The first book in the Between Earth and Sky trilogy, inspired by the civilizations of the Pre-Columbian Americas and woven into a tale of celestial prophecies, political intrigue, and forbidden magic.
A god will return When the earth and sky converge Under the black sun
In the holy city of Tova, the winter solstice is usually a time for celebration and renewal, but this year it coincides with a solar eclipse, a rare celestial event proscribed by the Sun Priest as an unbalancing of the world. Meanwhile, a ship launches from a distant city bound for Tova and set to arrive on the solstice. The captain of the ship, Xiala, is a disgraced Teek whose song can calm the waters around her as easily as it can warp a man's mind. Her ship carries one passenger. Described as harmless, the passenger, Serapio, is a young man, blind, scarred, and cloaked in destiny. As Xiala well knows, when a man is described as harmless, he usually ends up being a villain.
Hugo and Nebula Awards finalist.
print LP ROA BES#1 2021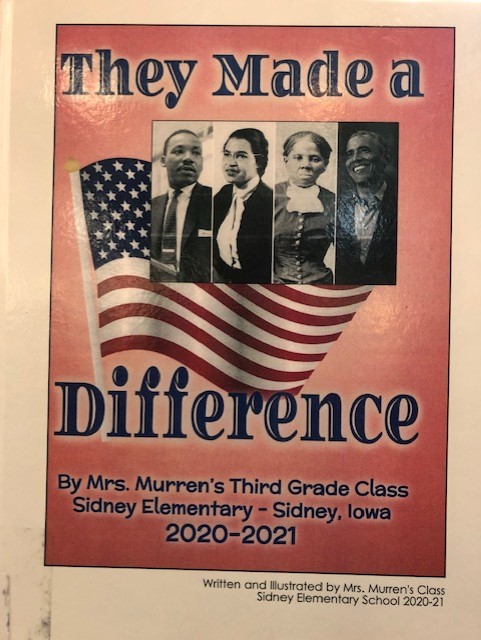 They Made a Difference by Sidney Elementary 3rd Grade Class
Mrs. Murren's third grade class wrote these short essay's on important black Americans. The compilation was dedicated to their previous year's second grade teacher Miss Fry who passed away in 2020. The book was donated to the Sidney Public Library when the class came to visit during Elementary in the Library week.
print - CNF 977 SID 2021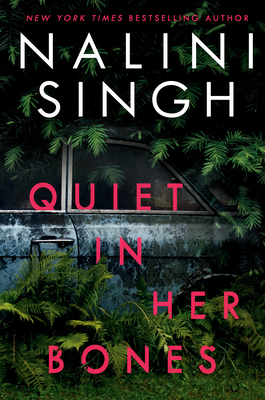 Quiet in Her Bones by Nalini Singh
When socialite Nina Rai disappeared without a trace, everyone wrote it off as another trophy wife tired of her wealthy husband. But now her bones have turned up in the shadowed green of the forest that surrounds her elite neighborhood, a haven of privilege and secrets that's housed the same influential families for decades.
The rich live here, along with those whose job it is to make their lives easier. And somebody knows what happened to Nina one rainy night ten years ago. Her son Aarav heard a chilling scream that night, and he's determined to uncover the ugly truth that lives beneath the moneyed elegance...but no one is ready for the murderous secrets about to crawl out of the dark.
Even the dead aren't allowed to break the rules in this cul-de-sac.
print - AF SIN 2021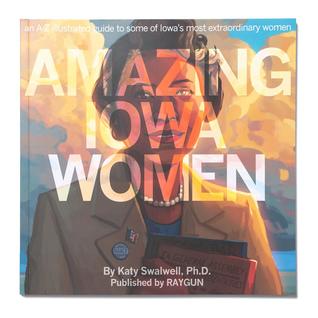 Amazing Iowa Women by Katy Swalwell
Inspired by Good Night Stories for Rebel Girls and Rad Women A to Z, Iowa State education professor Katy Swalwell worked with over 25 Iowa women artists to create a children's book that celebrates the incredible accomplishments of a diverse set of women throughout Iowa's history.
print - CNF 920 SWA 2021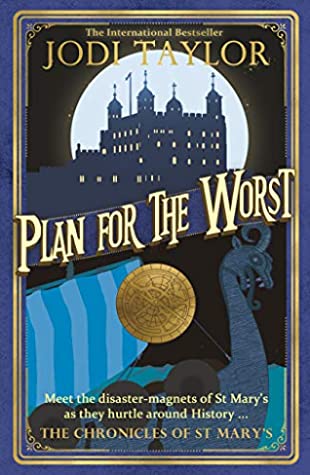 Plan for the Worst (Chronicles of St. Mary's, #11) by Jodi Taylor
I would have trusted this man with my life. Until a couple of days ago, anyway.
You know what they say - hope for the best, but plan for the worst.
Max is quite accustomed to everything going wrong. She's St Mary's, after all. Disaster is her default state. But with her family reunited and a jump to Bronze Age Crete in the works, life is getting back to normal. Well, normal for St Mary's.
And then, following one fateful night at the Tower of London, everything Max thought she knew comes crashing down around her.
Too late for plans. The worst has happened. And who can Max trust now?
Note from Riley: This book is proof that the series gets better with each installment. Plan for the Worst broke my heart and then slowly, but surely, mended it with drama, humor and love.
print - SFF TAY COSM#11 2021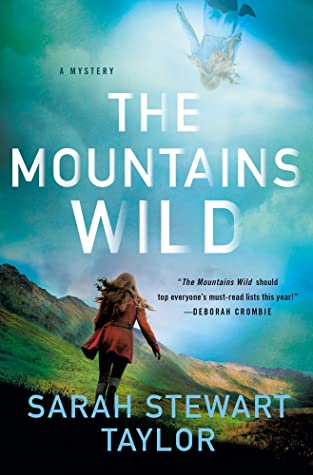 The Mountains Wild (Maggie D'Arcy, #1) by Sarah Stewart Taylor
Twenty-three years ago, Maggie D'arcy's family received a call from the Dublin police. Her cousin Erin has been missing for several days. Maggie herself spent weeks in Ireland, trying to track Erin's movements, working beside the police. But it was to no avail: no trace of her was ever found.
The experience inspired Maggie to become a cop. Now, back on Long Island, more than 20 years have passed. Maggie is a detective and a divorced mother of a teenager. When the Gardaí call to say that Erin's scarf has been found and another young woman has gone missing, Maggie returns to Ireland, awakening all the complicated feelings from the first trip. The despair and frustration of not knowing what happened to Erin. Her attraction to Erin's coworker, now a professor, who never fully explained their relationship. And her determination to solve the case, once and for all.
Also - just in, A Distant Grave, book 2 in the Maggie D'Arcy series.
print - AF TAY MD#1 2021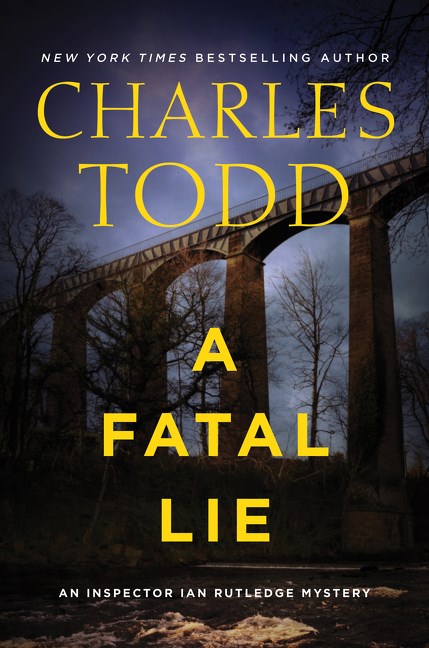 A Fatal Lie (Inspector Ian Rutledge, #23) by Charles Todd
A peaceful Welsh village is thrown into turmoil when a terrified boy stumbles on a body in a nearby river. The man appears to have fallen from the canal aqueduct spanning the valley. But there is no identification on the body, he isn't a local, and no one will admit to having seen him before. With little to go on, the village police turn to Scotland Yard for help.
When Inspector Ian Rutledge is sent from London to find answers, he is given few clues—a faded military tattoo on the victim's arm and an unusual label in the collar of his shirt. They eventually lead him to the victim's identity: Sam Milford. By all accounts, he was a good man and well-respected. Then, why is his death so mysterious? Looking for the truth, Rutledge uncovers a web of lies swirling around a suicidal woman, a child's tragic fate, another woman bent on protecting her past. But where among all the lies is the motive for murder?
print AF TOD IIR#23 2021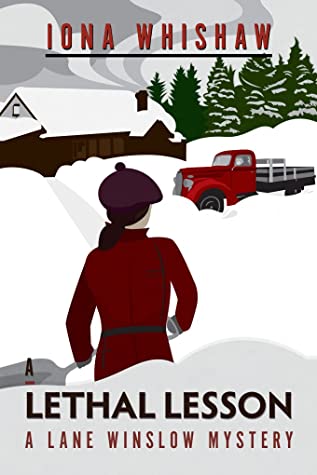 A Lethal Lesson (Lane Winslow, #8) by Iona Whishaw
Lane offers her assistance when neither the outgoing teacher, Rose, nor her replacement, Wendy, show up at the local schoolhouse one blizzardy Monday in December. But when she finds the teachers' cottage ransacked with Rose unconscious and bleeding, and Wendy missing, Lane delivers Rose to the hospital in Nelson and turns the case over to her exasperated husband, Inspector Darling, and his capable colleagues, Sergeant Ames and Constable Terrell.
Never one to leave a post unmanned, Lane enlists as substitute teacher for the final two weeks before the Christmas holidays, during which time she discovers a threatening note in the teachers' desk and a revolver in the supply cupboard. But these clues only convolute the case further. Who has been tormenting these women, and where has Wendy gone?
print AF WHI LW#8 2021