Books to Explore WWII - Children
World War II as a time and place is featured in these children's fiction and non-fiction books.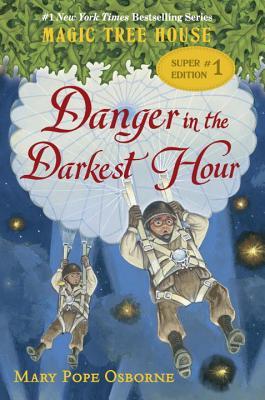 Danger in the Darkest Hour by Mary Pope Osbourne
The magic tree house has taken Jack and Annie back in time to England in 1944. England is fighting for its life in World War II. Before long, Jack and Annie find themselves parachuting into Normandy, France, behind enemy lines. The date is June 5. Will the brave brother and sister team be able to make a difference during one of the darkest times in history? They don't know, but they have to try!
print, ebook, audiobook
******************************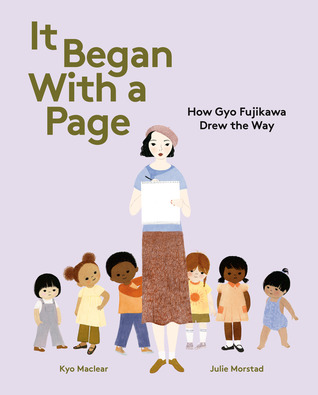 It Began With a Page by
Kyo Maclear, Illustrated by Julie Morstad.
Growing up quiet and lonely at the beginning of the twentieth century, Gyo learned from her relatives the ways in which both women and Japanese people lacked opportunity. Her teachers and family believed in her and sent her to art school and later Japan, where her talent flourished. But while Gyo's career grew and led her to work for Walt Disney Studios, World War II began, and with it, her family's internment. But Gyo never stopped fighting -- for herself, her vision, her family and her readers -- and later wrote and illustrated the first children's book to feature children of different races interacting together.
print
******************************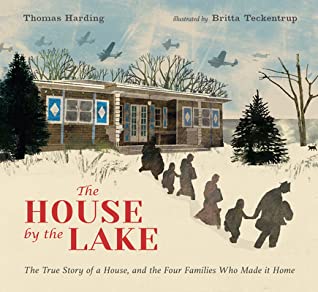 The House by the Lake by

Thomas Harding

, illustrated by Britta Teckentrup
On the outskirts of Berlin, Germany, a wooden cottage stands on the shore of a lake. Over the course of a hundred years, this little house played host to a kind Jewish doctor and his family, a successful Nazi composer, wartime refugees, and a secret-police informant. During that time, as a world war came and went and the Berlin Wall arose just a stone's throw from the back door, the house filled up with myriad everyday moments. And when that time was over, and the dwelling was empty and derelict, the great-grandson of the man who built the house felt compelled to bring it back to life and listen to the story it had to tell.
print
******************************