Books to Celebrate Women's History Month - Adult Fiction and Non-Fiction
Celebrate women who have shaped history. We have non-fiction memoirs and biographies as well as fictional representations of female history shapers.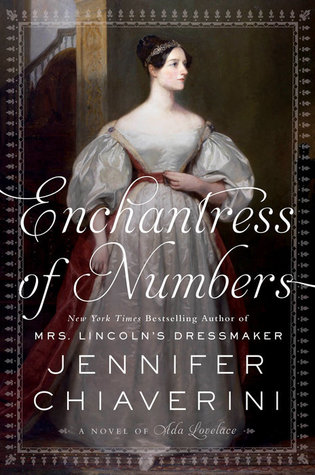 Enchantress of Numbers by Jennifer Chiaverini
The only legitimate child of Lord Byron, the most brilliant, revered, and scandalous of the Romantic poets, Ada was destined for fame long before her birth. Estranged from Ada's father, who was infamously "mad, bad, and dangerous to know," Ada's mathematician mother is determined to save her only child from her perilous Byron heritage. Banishing fairy tales and make-believe from the nursery, Ada's mother provides her daughter with a rigorous education grounded in mathematics and science.
When Ada is introduced into London society as a highly eligible young heiress, she at last discovers the intellectual and social circles she has craved all her life. Little does she realize that her delightful new friendship with inventor Charles Babbage—brilliant, charming, and occasionally curmudgeonly—will shape her destiny. Intrigued by the prototype of his first calculating machine, the Difference Engine, and enthralled by the plans for his even more advanced Analytical Engine, Ada resolves to help Babbage realize his extraordinary vision, unique in her understanding of how his invention could transform the world.
ebook, audiobook
print – AF CHI 2017
******************************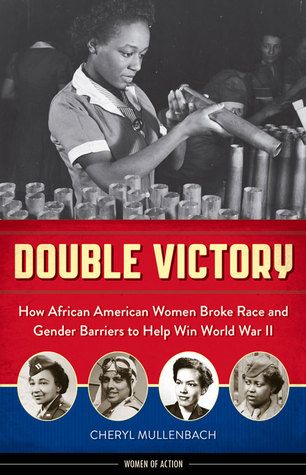 Double Victory: How African American Women Broke Race and Gender Barriers to Help Win World War II by Cheryl Mullenbach
Double Victory tells the stories of African American women who did extraordinary things to help their country during World War II. In these pages young readers meet a range of remarkable women: war workers, political activists, military women, volunteers, and entertainers.
Some, such as Mary McLeod Bethune and Lena Horne, were celebrated in their lifetimes and are well known today. But many others fought discrimination at home and abroad in order to contribute to the war effort yet were overlooked during those years and forgotten by later generations. Double Victory recovers the stories of these courageous women, such as Hazel Dixon Payne, the only woman to serve on the remote Alaska-Canadian Highway; Deverne Calloway, a Red Cross worker who led a protest at an army base in India; and Betty Murphy Phillips, the only black female overseas war correspondent.
ebook
print –YANF 940.53 MUL 2020
******************************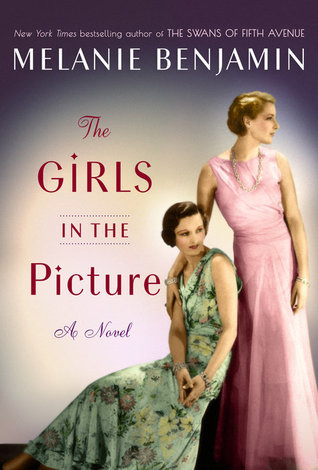 The Girls in the Picture by Melanie Benjamin
An intimate portrait of the close friendship and powerful creative partnership between two of Hollywood's earliest female superstars: Frances Marion and Mary Pickford.
This is a novel about power: the power of women during the exhilarating early years of Hollywood, and the power of forgiveness. It's also about the imbalance of power, then and now, and the sacrifices and compromises women must make in order to succeed. And at its heart, it's a novel about the power of female friendship.
ebook, audibook
print – LP BEN 2018
******************************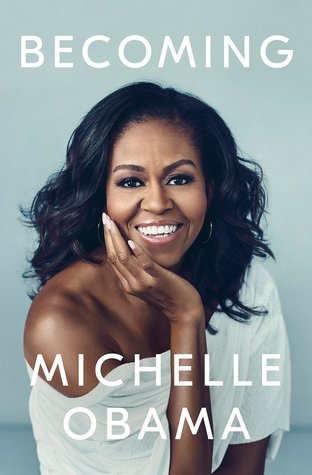 Becoming by Michelle Obama
In a life filled with meaning and accomplishment, Michelle Obama has emerged as one of the most iconic and compelling women of our era. As First Lady of the United States of America—the first African American to serve in that role—she helped create the most welcoming and inclusive White House in history, while also establishing herself as a powerful advocate for women and girls in the U.S. and around the world, dramatically changing the ways that families pursue healthier and more active lives, and standing with her husband as he led America through some of its most harrowing moments.
ebook, audiobook
print – ANF 973.93 OBA 2018
******************************
One Thousand White Women by Jim Fergus
One Thousand White Women is the story of May Dodd and a colorful assembly of pioneer women who, under the auspices of the U.S. government, travel to the western prairies in 1875 to intermarry among the Cheyenne Indians. The covert and controversial "Brides for Indians" program, launched by the administration of Ulysses S. Grant, is intended to help assimilate the Indians into the white man's world. Toward that end May and her friends embark upon the adventure of their lifetime. Jim Fergus has so vividly depicted the American West that it is as if these diaries are a capsule in time.
ebook, audiobook
print – AF FER 2012
******************************