Books to Give You a Different Perspective - Adult Fiction and Non-Fiction
Books explore our humanity. Through them we can share the experiences of people across the spectrum of colors, ethnicities, religions, cultures, sexual orientations and socioeconomic backgrounds. Books give us the ability to learn from and empathize with people who are different from ourselves. These books explore a variety of these themes.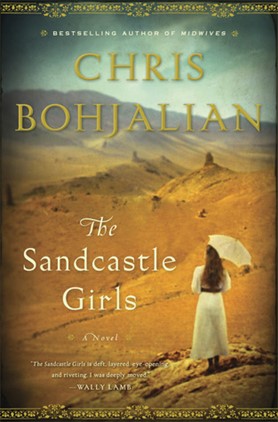 The Sandcastle Girls by Chris Bohjalian
When Elizabeth Endicott arrives in Aleppo, Syria she has a diploma from Mount Holyoke, a crash course in nursing, and only the most basic grasp of the Armenian language. The year is 1915 and she has volunteered on behalf of the Boston-based Friends of Armenia to help deliver food and medical aid to refugees of the Armenian genocide.
Fast forward to present day. Laura has never really given her Armenian heritage much thought. But when an old friend calls, claiming to have seen a newspaper photo of Laura's grandmother promoting an exhibit at a Boston museum, Laura embarks on a journey back through her family's history that reveals love, loss - and a wrenching secret that has been buried for generations.
ebook, audiobook
print – AF BOH 2012
******************************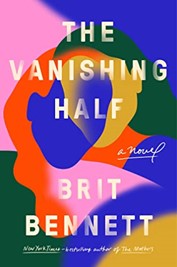 The Vanishing Half by Brit Bennett
Twin sisters who grew up together, but eventually go separate ways. Many years later, one sister lives with her black daughter in the same southern town she once tried to escape. The other secretly passes for white, and her white husband knows nothing of her past. Still, even separated by so many miles and just as many lies, the fates of the twins remain intertwined. What will happen to the next generation, when their own daughters' storylines intersect?
ebook, audiobook
print – AF BEN 2020
******************************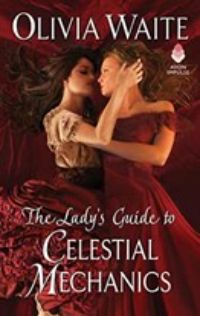 The Lady's Guide to Celestial Mechanics by Olivia Waite
Astronomy, art, history, women's rights combine to entertain with this Regency era romance. Confronting sexual bias and repressive laws and culture, the heroines of this story (and astronomer and an artist) are determined to make their own ways in the world.
ebook
print – AF WAI FP#1 2020
******************************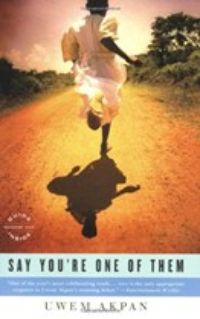 Say You're One of Them by Uwem Akpan
A collection of short stories. A family living in a makeshift shanty in urban Kenya scurries to find gifts of any kind for the impending Christmas holiday. A Rwandan girl relates her family's struggles to maintain a facade of normalcy amid unspeakable acts. A young brother and sister cope with their uncle's attempt to sell them into slavery. Aboard a bus filled with refugees—a microcosm of today's Africa—a Muslim boy summons his faith to bear a treacherous ride across Nigeria. Through the eyes of childhood friends, the emotional toll of religious conflict in Ethiopia becomes viscerally clear.
audiobook
print – AF AKP 2009
******************************
How to Be an Antiracist by Ibram X. Kendi
Ibram X. Kendi's concept of antiracism reenergizes and reshapes the conversation about racial justice in America--but even more fundamentally, points us toward liberating new ways of thinking about ourselves and each other. In How to be an Antiracist, Kendi asks us to think about what an antiracist society might look like, and how we can play an active role in building it.
ebook, audiobook
print – ANF 305.80 KEN 2020
******************************