Love to get into a great series? Here are some series we have enjoyed. Or are still enjoying….
Maggie Hope Mysteries
A mystery series featuring Maggie Hope, a British-born American math whiz now living in London, who works as a codebreaker and spy during WWII, aiding Britain in the war against the Nazis. The series captures the drama of an era of unprecedented challenge—and the greatness that rose to meet it.
5/18/21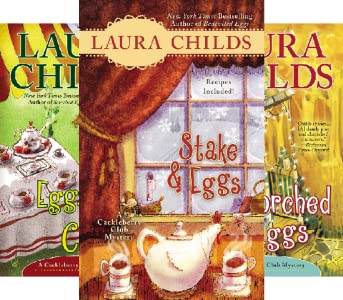 The Cackleberry Club by Laura Childs
Close friends Suzanne, Toni, and Petra are the owners of the Cackleberry Club Café in the small town of Kindred, Tennessee. The cafe is a gathering place and social hotbed. When they aren't whipping up delicious egg recipes, the ladies are busy cracking murder cases.
This series falls into the Cozy Mystery genre. Always entertaining, these books can be enjoyed wih a cup of tea, coffee or wine.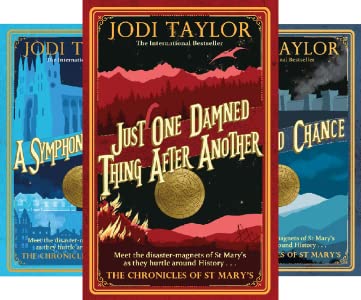 The Chronicles of St. Mary's by Jody Taylor
The bestselling Chronicles of St Mary's series follows a group of tea-soaked disaster magnets as they hurtle their way around History. Time Travel meets History in this explosive bestselling adventure series.'So tell me, Dr Maxwell, if the whole of History lay before you ... where would you go? What would you like to witness?' When Madeleine Maxwell is recruited by the St Mary's Institute of Historical Research, she discovers the historians there don't just study the past - they revisit it.But one wrong move and History will fight back - to the death. And she soon discovers it's not just History she's fighting...
Director's note: When Max and her friends are in danger I am on the edge of my seat and when the danger is over, I am happy for them. They make me laugh - a lot. They also make me cry. These are stories I dive into and willing give myself to the deep water because, though I may be out of breath by the time I surface, it will have been a heck of an adventure.