As new books are added to our collection, we will highlight some that we think might appeal to our patrons.
For a more complete list of new books, go to our catalog on check out our Booklists.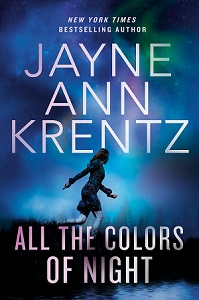 All the Colors of the Night by Jayne Ann Krentz
Two gifted people fall deep into the dark world of ancient secrets in this second installment of the new chilling Fogg Lake series by New York Times bestselling author Jayne Ann Krentz.
The author of over 50 consecutive New York Times bestsellers, JAYNE ANN KRENTZ writes romantic-suspense in three different worlds: Contemporary (as Jayne Ann Krentz), historical (as Amanda Quick) and futuristic (as Jayne Castle). There are over 30 million copies of her books in print.